Weekly Rewind
The new books on my shelves and my week in a nutshell.
Since I started this blog I've participated in Stacking the Shelves, which is a weekly feature hosted by Tynga's Reviews, and I'm going to continue linking to that meme. Throughout my student teaching semester I was using my weekend post as a way to let people know what's going on in my life, so I've decided to rename my weekend post because this feature is more personal than just what books I've received. The Weekly Rewind will be about what's going on with me and my blog, as well as about the books I've added to my shelves.
Life: Per usual (lately, at least), I'm typing this up on Thursday night. I don't know what is happening this weekend. The plan for the last two weeks has been that my husband would make the trip this weekend, but he just had two big jobs accept his bids (he owns a painting company) which is awesome, but now he may need to start one of the jobs on Saturday. He still doesn't know what is going to happen--and may not know until tomorrow--so I have to take all my shit with me to school in case I need to make the drive instead. I have to leave from the school. If I come back to my apartment, it seriously adds an hour to my drive because of the crazy-ass Friday traffic that happens in this area. It's awesome for his business, but I was seriously hoping to not have to do the drive this weekend. Oh, well. Whatever needs to happen for us to spend the weekend together. I didn't see him last week because I'd had a long weekend the one before, but I'm not going another weekend without seeing him. Long distance problems. Anybody dealing with this kind of shit?
My students finished A Monster Calls this week. For the most part, they really seemed to enjoy it. We got through all but 30 pages on Tuesday, and my the students in my first class were like: Can't we just stay in English all day. I love that. Tomorrow is a testing day, which is awesome, because that means quiet, quiet, quiet all day. They know to bring their individual reading books on testing days because I give them the whole period to work on the test, so they can read when they finish up.
Blog and reading:
I was a pretty efficient blogger this week. I posted a review of
Carry On
on Monday, a
WoW
on Wednesday on a book that has a hate-to-love relationship, and a
Discussion Post
(read: rant) on Thursday about movie trailers that give away the complete storyline.
I seriously just read Carry On on Sunday. I had started it during the week, but was only about 100 pages in or so. I started reading around 10AM with the intention of taking the butt-load of essays that needed grading to a late breakfast around 1...and then just kept reading until I'd finished it. Again, I did post a review for it if you are interested. I'm currently rereading Me and Earl and the Dying Girl in anticipation of the film now that it is on DVD. I started reading NEED last night, but I'm not sure how I feel about it yet. I am still listening to Rooms, and should be done this weekend. I'm on the second to last CD right now. If I end up doing the drive, I'll be done with it before I get out of VA. Lol.
New Books: I'm pretty excited about the titles I have to share with you today. So without further ado, I hope you are all having fabulous weekends!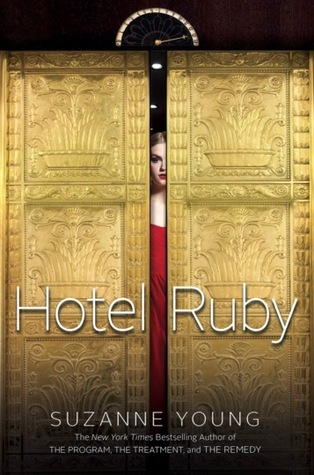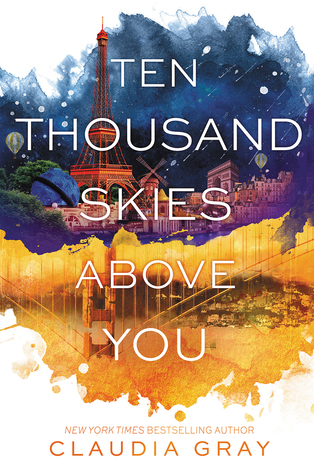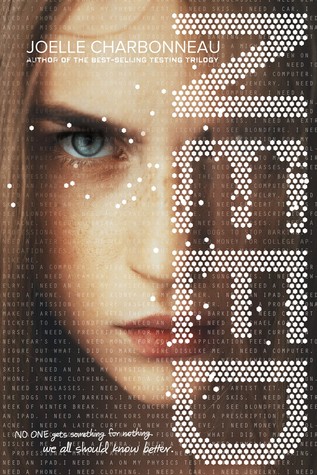 Has anybody been watching the new season of AHS? I've only seen the first episode. My honey and I watch it together...and I haven't been home for a couple of weeks (I wasn't hugely impressed by the premiere. The hotel is amazing, but it felt very The Shining and just kind of confusing. And WHY would those girls stay in the hotel after the dude crawled out of their mattress. Like, for real). Anyhoo...hotels can be scary-ass places and this looks fun as hell.
I still need to read the first book, but it is high on my list. I LOVE these covers. So much.
NEED
by Joelle Charbonneau
I'm a few chapters in to this and am not loving it so far. It's about a mysterious new social networking site that is somewhat interesting, but I'm not connecting with the main character and find her pretty annoying so far.
Mmmmiiiiiinnnnnnneeeeee
What I snagged from the library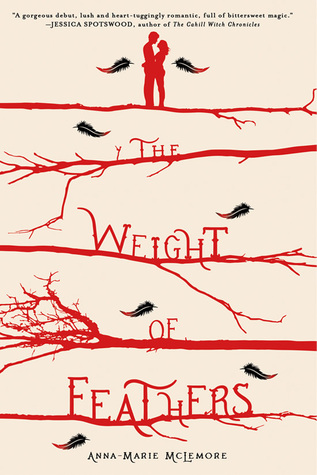 Books:
I will most definitely own this someday, but I was happy to snag it from the library until that happens. SO PRETTY!
I've heard great things about this book about warring circus families. It sounds awesome.
Audio:
I had this in book form a few weeks ago, but decided I'd rather listen to it. It's up next.
Movie:
Mad Max: Fury Road starring Tom Hardy and Charlize Theron
Finally! SOOOO excited!
Well that's it for me this week. Feel free to leave a link to whatever weekend post you do (Stacking the Shelves, In My Mailbox, etc). I love to see what books people have recently snagged and especially enjoy hearing about my fellow bloggers' weeks. I hope you are all having a fabulous weekend!