Weekly Rewind
The new books on my shelves and my week in a nutshell.
Since I started this blog I've participated in Stacking the Shelves, which is a weekly feature hosted by Tynga's Reviews,

and

I'm going to continue linking to that meme. Throughout my student teaching semester I was using my weekend post as a way to let people know what's going on in my life, so I've decided to rename my weekend post because this feature is more personal than just what books I've received. The Weekly Rewind will be about what's going on with me and my blog, as well as about the books I've added to my shelves.
Life: I'm typing this up pretty early because my husband is flying down on Thursday to snag me and the two of us are going to be driving up to PA on Friday and Saturday. This week has been pretty easy so far. Tuesday, Wednesday, and Thursday are all half days with two elongated periods each. My students are taking their mid-term exams, and because they are mostly short and long written response answers, I don't even really need to watch them too closely because it would be pretty hard to cheat. The class I'm dreading is the very last one on Thursday which is my "lively" period already, so add that to the fact that they will only be my class away from a long Christmas break...I'm dreading it. On the plus side, I will only be their class period away from driving to the airport to pick up my honey. Positive thinking, right?
I have a TON of grading I'm going to be bringing home. Thursday is the last day of the semester and I just collected the research papers they have been working on for the past couple of weeks. I'm just going to try to be smart about it though, and try to put in an hour or two a day. I'm such a procrastinator (which is probably not the best characteristic for a teacher, but nobody's perfect). I'll try to get some done during our long-ass drive, and then, like I said, I'm going to be disciplined and work for an hour or two each day to get it done.
I'm so excited to be home for the long break. I know I was just there for Thanksgiving not even a month ago, but I just miss my husband and cats like crazy...and I know they are missing me, too.
New Books: I have a few new books to share today. I've read one of the review books already, and plan on listening to a couple of the audio books on my drive there and back. So without further adieu, I hope you are all having fabulous weekends!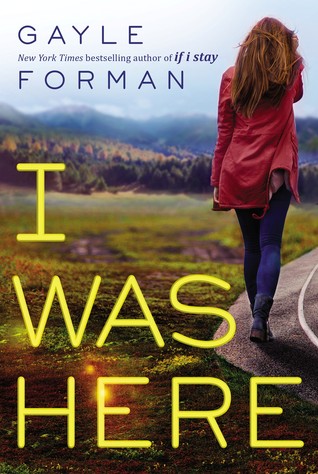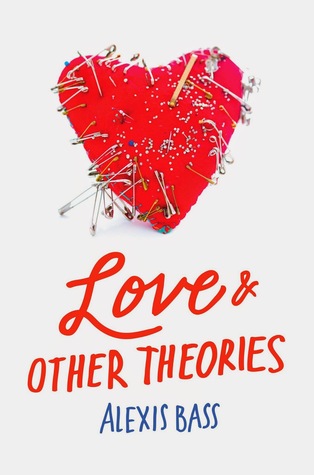 I actually stayed in bed on Sunday morning and read this whole book. I honestly can't even remember the last time I've done that, but I know that it has been a very long time. I Was Here follows a girl who is trying to figure out the circumstances surrounding her best friend's suicide. Review coming soon(ish), I'm not going to have time to write it until I'm back home.
Love and Other Theories
by Alexis Bass
This book follows a girl and her friends who've decided that they are going to date like boys do until she starts to fall in love. I've already seen a couple of pretty dismal reviews for this one, so I don't have very high hopes, unfortunately, but you never know.
I'm honestly not sure what this book is about. I know it is being billed as a YA thriller...
I couldn't help but snag this since it recently came out in PB. Thank God they didn't change the cover!
What I snagged from the library
Audio books for my long-ass drive home:
Jim is funny.
I've never read this. I know. Don't judge me.
I like NPH and hope this is entertaining.
Well that's it for me this week. Feel free to leave a link to whatever weekend post you do (Stacking the Shelves, In My Mailbox, etc). I love to see what books people have recently snagged and especially enjoy hearing about my fellow bloggers' weeks. I hope you are all having a fabulous weekend!