Weekly Rewind
The new books on my shelves and my week in a nutshell.
Since I started this blog I've participated in Stacking the Shelves, which is a weekly feature hosted by Tynga's Reviews, and I'm going to continue linking to that meme. Throughout my student teaching semester I was using my weekend post as a way to let people know what's going on in my life, so I've decided to rename my weekend post because this feature is more personal than just what books I've received. The Weekly Rewind will be about what's going on with me and my blog, as well as about the books I've added to my shelves.
Life: Making the drive again this weekend. My husband's work is keeping him busy--even on the weekends--so unfortunately he isn't able to come down. It is what it is. I know he'll make the drive more over the winter when he slows down work-wise and because he has a truck and won't want me driving on nasty winter roads. It will all even out before the end of the school year, I'm sure.
Tomorrow (Friday) is the last day of the first quarter. It went so quickly! While I really liked my school and co-workers last year, I'm truly having a better experience this year. This week the students are doing "book clubs". I gave them the choice of 5 books and guaranteed one of their top 3 choices (so the same group of talk-y girls/guys didn't all end up together), and they literally just sit and read silently. They have discussions and I give them stretch breaks, but for the most part, they are just reading. It's awesome. I finished all of my grading by the end of the day Tuesday, so I spent a good portion of yesterday and today getting some reading done myself. Tomorrow is going to be a bit different because I'm not crazy enough to believe that they are just going to sit quietly the day before Halloween--especially since they have a four-day weekend coming up with Mon and Tues being teacher work days.
Blog and reading: I joined in the fun for this week's TTT focusing on my favorite creepy covers. I also posted a WoW that has a gorgeous cover that got mistaken by two commenters as the new Cassandra Clare? As far as reading, I did finish Rooms before even getting out of the state last weekend (AND I had forgotten to grab a new audiobook! I ended up grabbing the first Percy Jackson from my school library just to have something to listen to...and then ended up mostly just listening to music). It wasn't my favorite, but I did quite like the different narrators and think it was worth listening to. I'm currently reading Guitar Notes (it's one of the book club choices), Something Real and am still doing my reread of Me and Earl and the Dying Girl. I plan on starting Hunger Makes Me a Modern Girl tonight. I just snagged it from the library. Yay! I started listening to You're Never Weird on the Internet (Almost) today which should get me at least up to PA. I'm trying to decide what else to bring with me. I have Paper Towns on audio and haven't read the book yet. I do want to read the story before the movie...but I don't feel that strongly about it. I may just watch the film. I've started the book a couple of times and it just hasn't held my attention.
New books: I have a handful of books I'm excited to share this week. So without further ado, I hope you are all having fabulous weekends!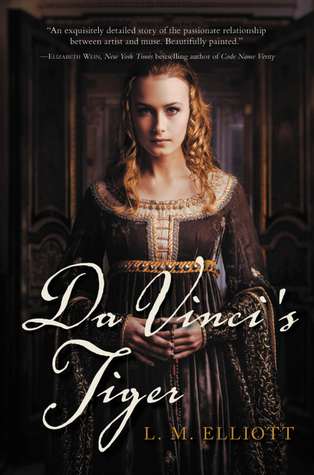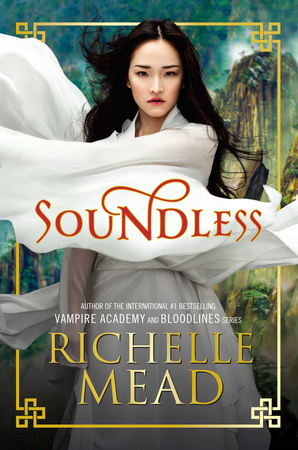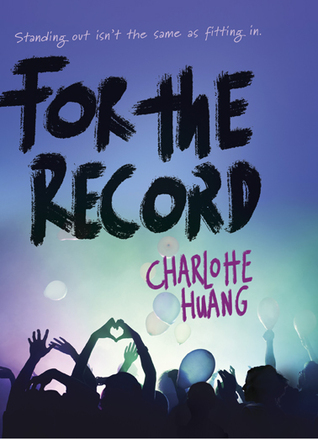 I'm super bummed about the cover change from the arc, which was absolutely beautiful. This is alright, but not even close to as original or cool. Oh, a pretty girl in a pretty dress that is obviously historical fiction. Yawn. Hopefully the story is better than the new cover.
This is the full arc. I've been sitting on it for awhile. I've never actually read anything by this author (I know, I know). The concept of a soundless society is certainly intriguing. Anybody read this one yet?
So I LOVED Clarissa Explains It All when I was little. Clarissa was seriously, like, the coolest girl who ever lived. I am both super excited and super nervous to read this book by the show's creator that takes Clarissa into her 20s where she is an unemployed wanna-be journalist.
The first line for this is: If Almost Famous were a YA novel. Sold. I don't even need to read another word. I'm in.
What I snagged from the library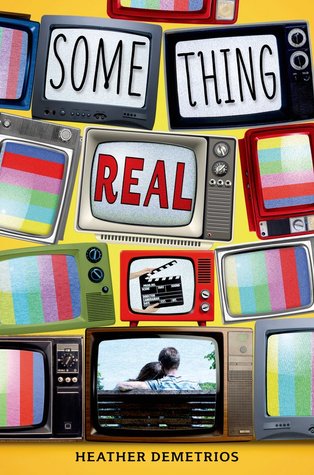 Books:
So excited. She's such a bad-ass.
It is not an exaggeration when I say that I've checked this book out of the libraryat least 10 times (and from 3 different states now). I love the premise of following a girl in a John and Kate Plus 8--that's what that show was called right?--type reality show. My problem with it--and why I think I've struggled--is that I HATE when the conflict is just about being honest. All she has to do is tell her friends and love interest who she really is. They'll accept it. Problem solved. I do truly hope to get through it this time, though.
Audio:
I'm gonna go the audio route on this one.
Movie:
Poltergeist starring Sam Rockwell and Rosemarie DeWitt
I watched this last night. The acting was pretty solid--especially Rockwell's portrayal of an unemployed man just trying to provide for his family--but ultimately the film isn't nearly as scary as the original (because I was super young the first time I saw it and because I knew what was going to happen), making the remake just completely unnecessary. I may write a review for this one...but honestly you probably just read my review if you just read this paragraph. Lol.
Well that's it for me this week. Feel free to leave a link to whatever weekend post you do (Stacking the Shelves, In My Mailbox, etc). I love to see what books people have recently snagged and especially enjoy hearing about my fellow bloggers' weeks. I hope you are all having a fabulous weekend!