Weekly Rewind
The new books on my shelves and my week in a nutshell.
Throughout my student teaching semester I was using my weekend post as a way to let people know what's going on in my life, so I'v decided to rename my weekend post because this feature is more personal than just what books I've received. The Weekly Rewind will be about what's going on with me and my blog, as well as about the books I've added to my shelves. This post is linked to Stacking the Shelves over at
Tynga's Reviews

and the Sunday Post over at

Caffeinated Book Reviewer

.
Life:
Home for the holidays! I got in on Wednesday night and get to spend the whole next week with my husband and kitty cats. I'm so happy to be in my own home and in my own bed. As I type this up, I'm sitting on the bed in our room while my husband is playing Playstation 2 feet away and one of the cats is napping in the doorway. Happiness. Because it is just the two of us this year, our current plan is to go see the new Star Wars on Christmas day with one of our friends and then maybe grab some Chinese food.
Blog and reading: A WoW this week. I am currently still in the middle of a couple of rereads: Big Little Lies and now the third book in the Naturals series. I've started a few of my 2017 books, but nothing is really sticking so far.
New books: I have a few new pretties to share with you this week. So without further ado, I hope you are all having fabulous weekends. For those who celebrate it: Merry Christmas!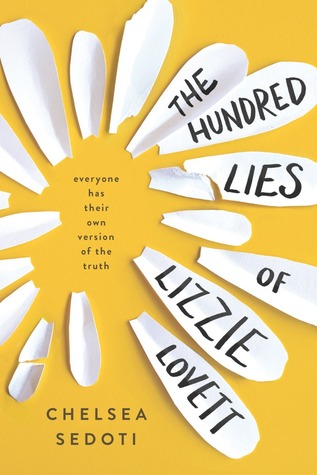 A misfit becomes obsessed with the disappearance of a popular girl and gets entangled in her life in order to figure out what happened.
Despite teaching middle school, I have a hard time reading MG novels. I am looking forward to this one, though, and love that cover.
This book has actually been pushed back due to people calling it out for racism. This wasn't really on the top of my list before, and it's not now, either, but I always try to form my own opinions when it comes to controversial books.
This is supposed to be full of twists and turns which sounds right up my alley.
A suspenseful tale told in a prep school. I love these types of books.
This sounds like Shallow Hal: A blind boy who has been dating a girl gets his sight and discovers she doesn't fit the traditional sense of beauty. I'm gonna give it a chance, but...
During my early 20s, I almost excuslively read "chick lit" books. This looks fun and charming.
What I snagged from library
This sounds interesting. It follows a modern girl who becomes interested in the story of a girl who was accused of killing her boyfriend years ago.
The Magnificent Seven
I'm not huge into westerns, but, you know, Chris Pratt.
Well that's it for me this week. Feel free to leave a link to whatever weekend post you do (Stacking the Shelves, The Sunday Post, etc). I love to see what books people have recently snagged and especially enjoy hearing about my fellow bloggers' weeks. I hope you are all having a fabulous weekend!