Weekly Rewind
The new books on my shelves and my week in a nutshell.
Throughout my student teaching semester I was using my weekend post as a way to let people know what's going on in my life, so I've decided to rename my weekend post because this feature is more personal than just what books I've received. The Weekly Rewind will be about what's going on with me and my blog, as well as about the books I've added to my shelves.
Life: So I spent my first week of summer break sick as a dog. At first I thought I was getting a cold, and then I thought it might just be allergies. I'm finally starting to feel better, and I'm now pretty sure I had a sinus infection. It's so confusing when you get sick this time of year as allergies carry so many of the same symptoms. I didn't get anything done this first week like I would like. Regardless of whether or not I end up having to go back to VA, my husband and I would like to get out of our current housing situation. We bought our place about a year after moving to PA, and while the house is in a great central location, the neighborhood has really gone to shit over the past decade. Our place needs a lot of work before we get it on the market, though, so I was hoping to get some stuff done. Instead, I literally spent the whole week in my bed watching bad TV and napping. Oh, well. At least I still have, like, over seven weeks left. Although I know that time will fly.
Blog and reading: You'd think somebody who is basically bed-ridden would/could blog all day...but that didn't happen. I didn't get a whole lot of reading done either (my eyes were a water-y mess and seriously ached, so reading was out). I did, however, buckle down to finish With Malice this morning. It was interesting, but didn't end up being quite as awesome as I'd hoped. I'm about halfway through The Long Game (The Fixer's sequel) and hope to finish it this weekend, as well.
New Books: I have a small handful of pretties to share with you this week. So without further ado, I hope you are all having fabulous weekends!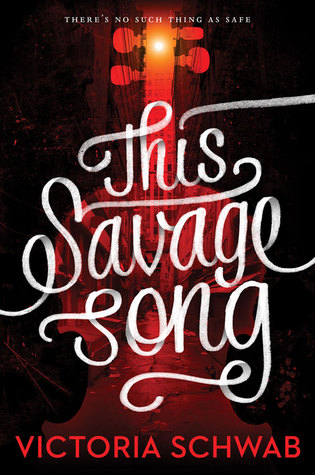 A city at war and monsters and Victoria Schwab. So, yeah.
In the vein of I Know What You Did Last Summer, five teens try to keep the death of their teacher a secret. As a teacher, I have to hope they get caught. You know. Because death sucks.
This is one of those one choice, two paths books. This one features a stolen car and a naked picture posted online for the school to see.
This is a graphic interpretation of one of Nail Gaiman's short stories.
What I snagged from the library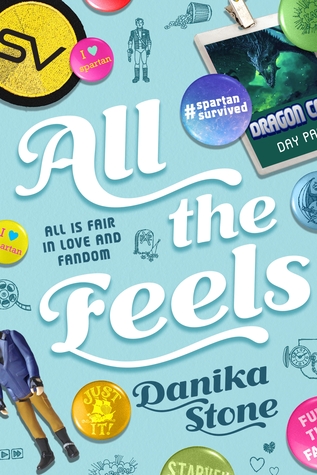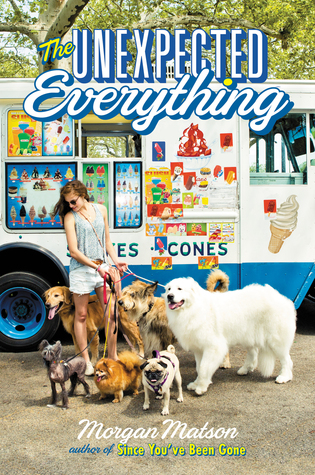 Books:
This girl about a freshman in college who ignites the fandom after the death of her hero sounds adorable.
I'm going to be honest. I want to enjoy Morgan Matson's work, but despite owning two of her books, I've never finished one of her works. I have an e-arc of this and had made decent progress before the book was released...and I set it aside and forgot about it. I was enjoying the story, but couldn't keep her non-distinguishable friends separated in my head, and I hate--hate--20+ page chapters (and this is more like 40+). Regardless, I'm going to give this a second go.
Movie:
The 5th Wave
I've been meaning to read this book for ages. Ages. I might just end up watching the movie...
Well that's it for me this week. Feel free to leave a link to whatever weekend post you do (Stacking the Shelves, In My Mailbox, etc). I love to see what books people have recently snagged and especially enjoy hearing about my fellow bloggers' weeks. I hope you are all having a fabulous weekend!