Weekly Rewind
The new books on my shelves and my week in a nutshell.
Since I started this blog I've participated in Stacking the Shelves, which is a weekly feature hosted by Tynga's Reviews,

and

I'm going to continue linking to that meme. Throughout my student teaching semester I was using my weekend post as a way to let people know what's going on in my life, so I've decided to rename my weekend post because this feature is more personal than just what books I've received. The Weekly Rewind will be about what's going on with me and my blog, as well as about the books I've added to my shelves.
Life: I've been home for the past week and it has been so awesome. All of my visits so far have been quick weekend trips, so to have a whole week at home, in my bed, with my husband and fur-babies has been amazing. Thanksgiving itself was nice and relaxing. We went over to a friend's house for a wonderful holiday meal with him, his girlfriend, and his family. We brought the green bean casserole (my favorite holiday dish), and didn't have to worry about cooking or cleaning the house this year. My husband has been doing some work on the house since I'm not there, so ours really isn't company friendly right now.


I leave tomorrow (Sat), but because my Christmas break is literally less than three weeks away I'm not nearly as sad this time as I have been knowing that it will be four or five weeks before I'll get to see my loves again. He is flying down on my last day of school before the break and the two of us are driving back up to PA. My car inspection is up in January, so I have to bring it up to get the inspection done. It will be nice to have my car anyway as my break is two weeks and I don't want to have to rely on him to get everywhere, especially since I know he won't be off the entire time I'm here.
New Books: I'm ashamed to admit that I barely read at all over this break. I was so excited to get in some reading time, but it just didn't happen. It's just gone by so quickly! This was seriously the fastest week of my life. Oh, well. I do have some review books I'm excited to read. Also, I snagged three books from the PA library that aren't in the FL system. It's awesome that I'll be back in a few weeks, so I was able to do that. I hope you all had fabulous Thanksgivings and are having wonderful holiday weekends! To those that work retail, I hope you survive the holiday weekend!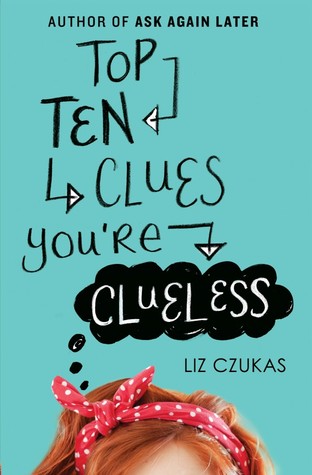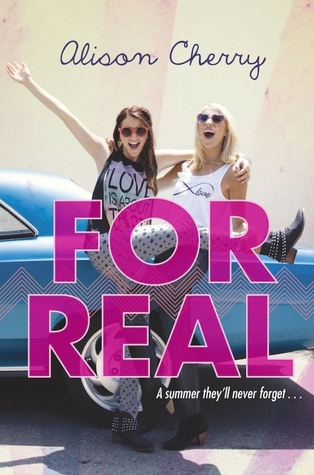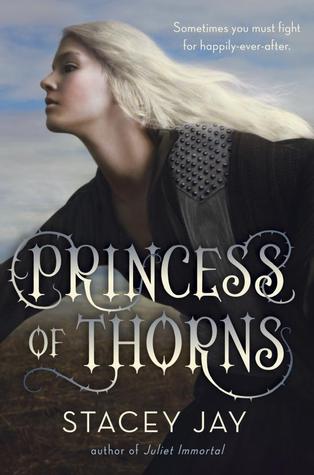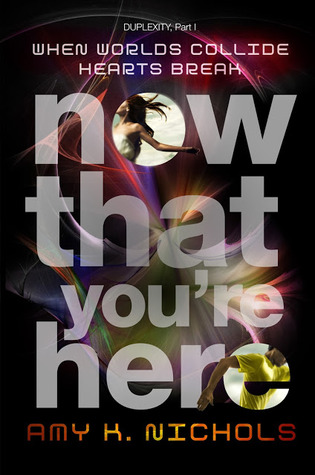 I know this cover is a total rip-off of Paper Towns, but I just find it so charming regardless. I love a good contemporary and hope this one is a charming as its cover.
I love stories that take place over the course of a single day, so this one is right up my alley. It's about a group of teens who work at a grocery store trying to clear their names when they are suspected of stealing $10,000...on Christmas Eve.
Years after the death of her parents, a teen moves back to her family's estate to claim the role of duchess. I know a lot of people are/were pretty excited for this one. I hope it lives up to the hype.
Two sisters compete on an Amazing Race type reality show. I've been waiting to dive into this one. I hope it's awesome.
Per GR: "
Game of Thrones meets the Grimm's fairy tales in this twisted, fast-paced romantic fantasy-adventure about Sleeping Beauty's daughter, a warrior princess who must fight to reclaim her throne."
Now That You're Here by Amy Nichols
A parallel universe story whose upcoming companion novel will tell the "flipside" story.
What I snagged from the library
All three of these were on the tippy-top of my most anticipated books of 2014.
This novel about a girl who drinks from a petrified bat which allows her to see into both the infinite past and infinite future sounds beyond amazing. If I'm honest, I've been putting off reading this one--even though I have the arc--because it sounds beyond amazing and I'm worried that there is no way it will be as amazing as it sounds...
Also, super excited for this one. I got approved for the e-arc, but it was one of those that couldn't be sent to a Kindle. I'm hoping this one lives up to the hype in my head, too, because I've been dying to read it for months.
Finally, I had the arc for this one, too, but I've heard the published edition had some significant changes, so I decided to hold off reading it until I could just snag the finished product. I love this cover, and have been looking forward to this one forever, as well.
Well that's it for me this week. Feel free to leave a link to whatever weekend post you do (Stacking the Shelves, In My Mailbox, etc). I love to see what books people have recently snagged and especially enjoy hearing about my fellow bloggers' weeks. I hope you are all having a fabulous weekend!