The Weekly Rewind
The new books on my shelves and my week in a nutshell.
Throughout my student teaching semester I was using my weekend post as a way to let people know what's going on in my life, so I've decided to rename my weekend post because this feature is more personal than just what books I've received. The Weekly Rewind will be about what's going on with me and my blog, as well as about the books I've added to my shelves. This post is linked to Stacking the Shelves over at
Tynga's Reviews

and the Sunday Post over at

Caffeinated Book Reviewer

.
Life:
One more week of school until Spring Break! I'm soooooo ready for a week off...at home...with my love and my bed and my books. Almost there. I'm in VA this weekend. Three of my fellow English teachers are getting married this summer, so we are having a joint wedding shower for them. I'm not invited to any of the weddings, but whatever. It will be fun. I completely understand having to cut off the guest list somewhere, and while I get along with all three, we don't hang out outside of school. I kind of hate showers, but I usually just sit inside my room on the weekends I stay here, so it will be nice to socialize for a little while. It's early in the afternoon, so I'll still have tomorrow night to burrow into my chair and watch tv. I have a ton of grading to get done over the weekend, too (although that's my own fault. I procastinated all week, and now I have to work all weekend).
Blog and reading: Nothing on the blog because I left my laptop charger at home last weekend. My husband mailed it to me and it just showed up today--just in time to type up this post. I finished reading Mrs. Fletcher last night. I liked it, but all of the characters had the same sadness that those in Little Children did. Certainly worth reading, though. I love Tom Perrotta. I'm still reading 13 Reasons Why; Alex, Approximately; and rereading To All the Boys I've Loved Before. I'm almost done with all three, though, and hope to finish them all this weekend (although we'll see...again, I have a ton of grading that has to be my priority).
New Books: I have some awesome titles to share with you today. So without further ado, I hope you're all having fabulous weekends!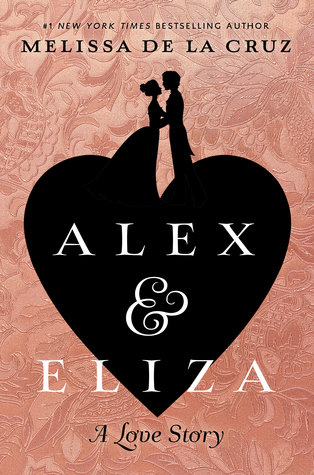 I loved Simon vs. the Homo Sapien Agenda, so I have high hopes for this one.
Ok, so this is going to sound crazy, but I LOVE books about pretentious college students. Throw in some Shakespeare and a murder mystery and I am in heaven.
The synosis of this doesn't do a whole lot for me, but after seriously loving her amazing last book, The Female of the Species, I'm going to give this a try.
I don't have Hamilton fever, although I would love to see the play someday. Regardless, I am looking forward to this love story between Alexander Hamilton and Eliza Schuyler.
This character finds out she is a character book sounds like a cross between Stranger Than Fiction and Ruby Sparks, two books I really enjoyed.
I always want to read fairytale retellings, but I rarely enjoy them. This Sleeping Beauty retelling sounds pretty badass, though, so I have high hopes.
This is a modern YA Jane Eyre retelling. It certainly sounds interesting.
What I snagged from the library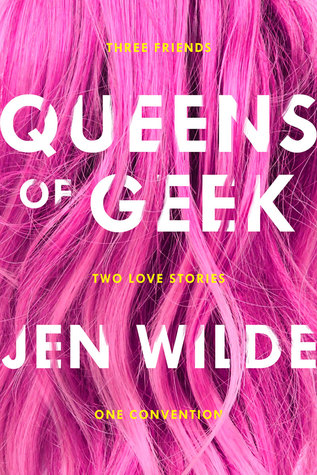 So in love with this hair. A ComicCon-like setting is a great draw, as well.
Movie:
Allied
I've been looking forward to this historical drama. I find it interesting that everytime Brad Pitt plays a spy, one of his marriages ends, though.
Well that's it for me this week. Feel free to leave a link to whatever weekend post you do (Stacking the Shelves, The Sunday Post, etc). I love to see what books people have recently snagged and especially enjoy hearing about my fellow bloggers' weeks. I hope you are all having a fabulous weekend!