Weekly Rewind
The new books on my shelves and my week in a nutshell.
Throughout my student teaching semester I was using my weekend post as a way to let people know what's going on in my life, so I've decided to rename my weekend post because this feature is more personal than just what books I've received. The Weekly Rewind will be about what's going on with me and my blog, as well as about the books I've added to my shelves.
Life: My plan was to close my eyes for just a minute after school...and I've just woken up 3 hours later, and I'm still tired. I'm always happy it's Friday, but I'm really happy today. That end of the year slump is hitting me hard. Just five more weeks! Teacher appreciation week was this week, which was nice. The PTA and administration provided breakfast Monday and Tuesday and got us lunch today. I also got an incredibly nice email from a parent that said that her daughter's strength was never in English until she had me as a teacher and how thankful they are that she has me as a teacher this year. It's the little things like that make me take a breath and say: Ok. I do this. It's worth it.
My husband has one last dentist appointment here on Monday, so he is coming into town on Sunday. I'm glad I don't have to do the drive this weekend. I was thinking about it, and I will actually only have to do it two more times until I do it to go home for the summer. Pretty cool.
Blog and reading: A
WoW
this week. I'm elbow deep in a trillion books this week, but nothing is really holding my full attention. I don't know if that has to do with being so close to the end of the school year, or what, but little slumps like this happen to me A LOT. I'm not not reading...I'm just not finishing anything. I'm listening to Landline, which I'm enjoying. I've been kind of reading A Court of Roses and Thorns and just started Asking For It.
New Books: I have a pile of pretties I'm super excited for this week. So without further ado, I hope you are all having fabulous weekends!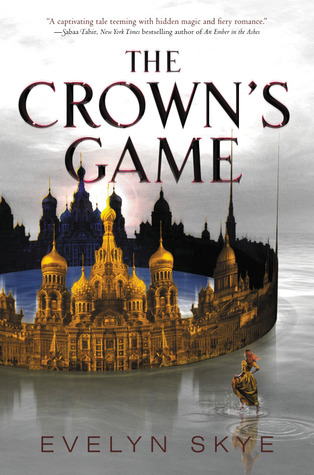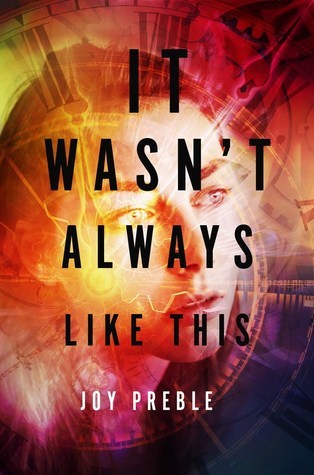 I love this cover, and the story sounds interesting, but I've really been struggling with fantasy lately.
Books that look at destructive female friendships are often resonate with me. I'm excited for this one.
A girl with rotten luck meets a boy who swears he can turn her luck around. This sounds adorable while dealing with real issues.
I've never read anything by this author despite thinking her books always sound interesting. I'm excited to give this a try.
This might actually be the book I should pick up next. I love a love/hate relationship and a lighter book might be what I need...
I don't know what exactly this is about. I do know that it is about fairy tales and a graduate school that isn't all it seems, which is enough to be intriguing.
Ok, so this sounds awesome. It is about a girl frozen at 17 for a decade who is being hunted by a group called the Church of Light. I'm excited.
This adult novel of a woman who is always forgotten sound so very interesting.
What I snagged from the library
Books:
A shockingly violent sexual attack rocks an Irish town. I was so happy when my library got a copy of this. I really wanted to read it last year, but it wasn't available over here yet. I've read the first chapter, but I can tell that this is one of those books you have to be in the mood for (if you can ever be in the mood to read about a sexual assault).
This sounds like a pretty typical "fake boyfriend/girlfriend who fall in love" story...but those are usually pretty cute.
Audio:
I'm not loving this as much as Fangirl or Attachments, but I am enjoying it.
Movie:
Sisters
Yay!!! So excited! These two should be in every movie.
Well that's it for me this week. Feel free to leave a link to whatever weekend post you do (Stacking the Shelves, In My Mailbox, etc). I love to see what books people have recently snagged and especially enjoy hearing about my fellow bloggers' weeks. I hope you are all having a fabulous weekend!