Weekly Rewind
The new books on my shelves and my week in a nutshell.
Throughout my student teaching semester I was using my weekend post as a way to let people know what's going on in my life, so I'v decided to rename my weekend post because this feature is more personal than just what books I've received. The Weekly Rewind will be about what's going on with me and my blog, as well as about the books I've added to my shelves. This post is linked to Stacking the Shelves over at
Tynga's Reviews

and the Sunday Post over at

Caffeinated Book Reviewer

.
Life: Sorry for the radio silence. I was home for 11 days for Winter Break, which immediately put me into super sloth mode. I did some reading, but mostly just laid around watching tv with my husband or playing with my kitty cats. We did end up going to see the newest Star Wars (although not on Christmas Day). I liked it, but have to admit that it started to drag for me. I think it would have greatly benefitted from a tighter editing job with about 20-30 minutes shaved off. I might review it. I haven't decided yet.
Going back to work on Tuesday was pretty rough. I'm naturally very nocturnal, so when I have any significant amount of time off, I automatically start going to bed later and later (and sleeping in later and later). Having my alarm go off at 6:45 again was rough (and I know that that isn't even as early as a lot of people have to get up). We did have a 2-hour delay this morning, though, which was awesome. Growing up in Wyoming, I always laugh at what VA finds delay worthy. Lol.
Blog and reading: Nothing this week as far as posting is concerned. I hope to get back into the swing of things in this new year. My goal is to post at least once a week that isn't just a WoW or this weekend post, but I also long ago decided that I will not feel bad about only posting those two memes. This is a hobby that I enjoy, so I won't let it feel like a chore.
I finished my reread of Little Big Lies over the break and cannot wait to see how HBO does with the limited series starting in Feb. I am currently reading A Darker Shade of Magic. I got as far in as 250 pages last year, but decided to start over because I don't remember it is well as I wanted. Now that the third and final book is almost here, though, I decided now was a great time to pick it back up. I started Eliza and Her Monsters almost immediately after getting it. It's not quite as compelling as I hoped, but it's very early on. I've also found my way back to The Boy is Back by Meg Cabot. Finally, I picked Scythe back up today and am almost done. I hope to finish it this weekend.
New Books: Just a handful of books this week. So without further ado, I hope you're all having fabulous weekends!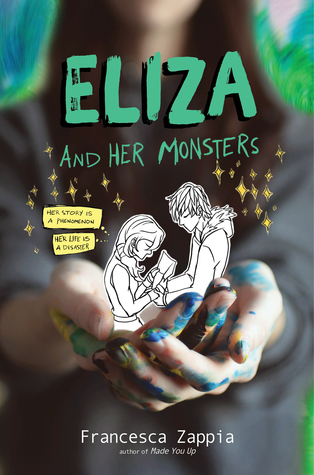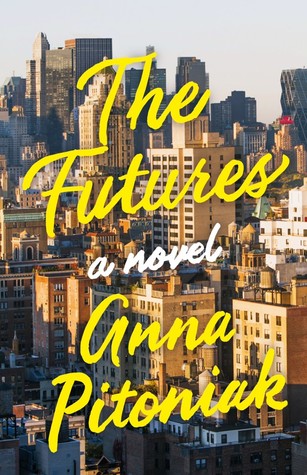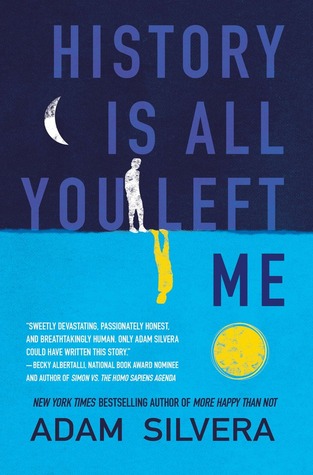 A girl who anonymously writes a popular online webcomic finds out that the new boy in school is one of her biggest fanfic writers. This has snippets of the webcomic and other things like text messages. I couldn't wait for this book because uniquely formatted books are my favorite.
I'm trying to get back into reading more adult books. Not that I ever stopped reading them completely, but YA definitely makes up the bulk of my reading. I'm curious about this book that follows college sweethearts to NYC after they graduate from Yale.
After the death of his ex-boyfriend, a boy starts to find himself growing closer to his ex's current boyfriend--even as he is struggling with his grief.
What I snagged from the library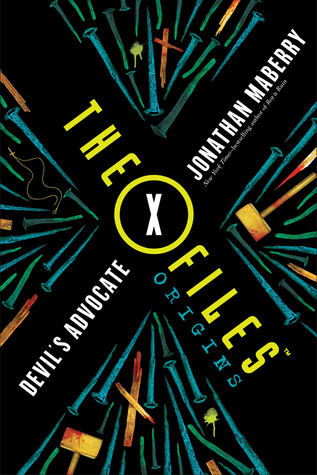 Books:
I knew I wanted to read this book as soon as I saw this cover. About a girl who can "jump" into a book and interact with the characters and world.
I'm excited for these YA books about how Mulder and Scully became Mulder and Scully.
Movies:
Suicide Squad
Finally! I cannot wait to watch this.
Secret Life of Pets
I'm honestly not that into animated children's movies, but this looks pretty cute.
Well that's it for me this week. Feel free to leave a link to whatever weekend post you do (Stacking the Shelves, The Sunday Post, etc). I love to see what books people have recently snagged and especially enjoy hearing about my fellow bloggers' weeks. I hope you are all having a fabulous weekend!