Weekly Rewind
The new books on my shelves and my week in a nutshell.
Throughout my student teaching semester I was using my weekend post as a way to let people know what's going on in my life, so I've decided to rename my weekend post because this feature is more personal than just what books I've received. The Weekly Rewind will be about what's going on with me and my blog, as well as about the books I've added to my shelves. This post is linked to Stacking the Shelves over at
Tynga's Reviews
and the Sunday Post over at
Caffeinated Book Reviewer
.
Life: This first week of my summer vacation has definitely had some ups and downs. I had a second-round interview the first day of break--which I thought I rocked, but I found out yesterday that I didn't get it. This came after a disastrous interview on Wednesday where I babbled incoherently in a way that made me want to get up and leave in the middle. It was so fucking horrible. I didn't get a lot of sleep the night before and my brain just stopped working. You would have thought that I just learned how to speak English instead of spending the last 3 years teaching it. So embarrassing.
It's early in the summer still, but I'm already steeling myself for yet another year away from home. I'm trying to keep a positive attitude, but it is hard. I just want to live with my husband. That isn't a lot to ask. Ugh...sorry. I'll quit now.
On a positive note, I took my kitty to the vet yesterday and he got an all clear. After losing my sweet Juniper a couple of months ago, I've had a huge hole in my life. Of course, a new pet can never replace an old one, but it is so nice to have a little buddy. We have our calico, but since she has spent most of her time exclusively with my husband, she is definitely his cat. They (the cats) are getting along like gangbusters, which is so awesome. Here's a photo:
Blog and reading:
A
WoW
this week, but I'm hoping to get back into some light blogging this summer. Another positive is that I've been reading up a storm this past week. I was going through a slump like you wouldn't believe the last 6 weeks, or so, of school, so it is so nice to have my mojo back. I finished reading Devoted--which is about a girl who is starting to question her life in a cultishly religious church. I'm currently reading Eliza and Her Monsters, Summer Sisters, Once and For All, and Why Not Me?.
New Books: A handful of new stories this week. So without further ado, I hope you're all having fabulous weekends!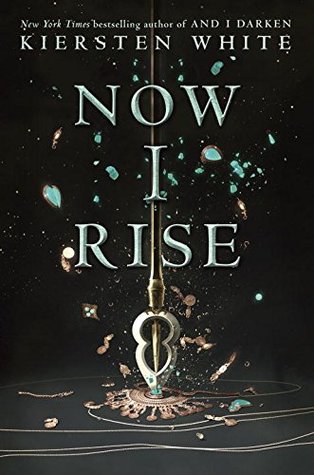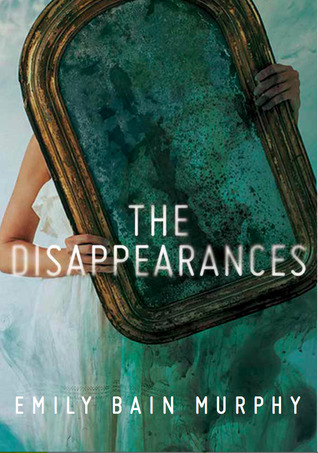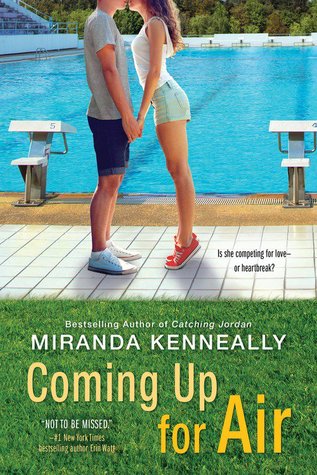 I snagged And I Darken in paperback this week to catch up on the series before diving into the second book. I've heard great things about it, so I'm definitely excited.
A teen girl who lives multiple lives online gets an anonymous email threatening to expose her. This seems like a pretty common synopsis lately, but I like the cover and am hoping for some light fun.
I'm not exactly how to summarize that synopsis...so I'm not going to. I know this is magical realism, and that's about it.
I have yet to read a book by this author despite owning at least a couple arcs. This one follows a competitive swimmer. I'm hoping to get to it, but we'll see. I'm not really feeling cutesy romances lately. The used to be my bread and butter...
Like I said above, I've heard great things about this. For whatever reason, I thought this was a duology instead of a trilogy, which is disappointing, but I'm excited regardless.
What I snagged from the library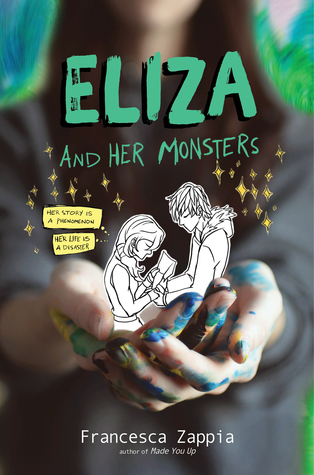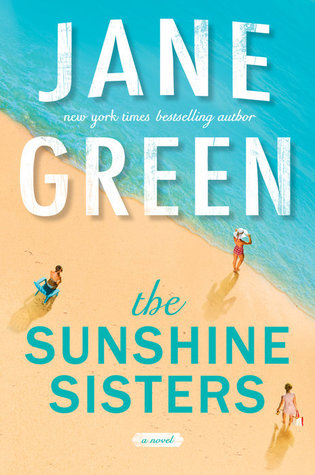 I was so excited when I got the e-arc for this a few months back. Even though it was early, I started it right away, only to realize that even on my laptop the "extras" of the book (drawings from the comic, mostly) just weren't showing up clear enough to be appreciated. I put it aside and decided to be patient, and I'm glad I did. I'm loving this story of a girl who starts to fall for the new boy at school who happens to write fanfiction for the online comic she created.
I used to be a huge fan of Ms. Green back in my early 20s when the chick lit genre was exploding. I haven't paid much attention to her work lately, but for whatever reason decided to give this a try. I'm liking it so far, but am only a few chapters in.
This book was a casualty in my fickle reading habits. I started it months ago, and was enjoying it, too, but put it aside for whatever reason and never picked it back up. I'm going to have to start over, but I am determined to read it.
Movie:
La La Land
Ok, so I would have actually featured this last week but didn't do a weekend post. I already watched this and loved it so much. The scene in the beginning when Emma requests Ryan's band play Hungry Like a Wolf at the party--so funny. I cried at the end. So good.
Well that's it for me this week. Feel free to leave a link to whatever weekend post you do (Stacking the Shelves, The Sunday Post, etc). I love to see what books people have recently snagged and especially enjoy hearing about my fellow bloggers' weeks. I hope you are all having a fabulous weekend!