Waiting on Wednesday
is a weekly event hosted by Breaking the Spine that spotlights upcoming releases we are eagerly anticipating. Click the link to see the original post plus a whole slew of links to other blogs. After you read this one, of course

.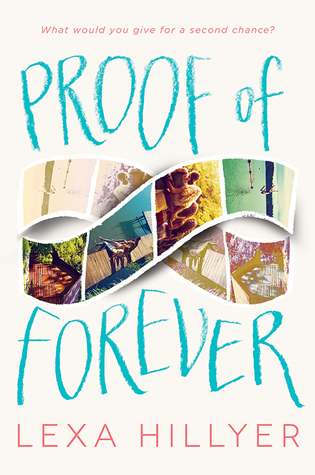 Proof of Forever
Release Date: June 2, 2015
BEFORE: It was the perfect summer of first kisses, skinny-dipping, and bonfires by the lake. Joy, Tali, Luce, and Zoe knew their final summer at Camp Okahatchee would come to an end, but they swore they'd stay friends.
AFTER: Now, two years later, their bond has faded along with those memories.
THEN: That is, until the fateful flash of a photo booth camera transports the four of them back in time, to the summer they were fifteen—the summer everything changed.
NOW: The girls must recreate the past in order to return to the present. As they live through their second-chance summer, the mystery behind their lost friendship unravels, and a dark secret threatens to tear the girls apart all over again.
ALWAYS: Summers end. But this one will change them forever.
Why I'm Excited:

I love a good friendship story--especially those that follow a group of friends. I always have. My favorites when I was little were The Baby-sitters Club and The Fabulous Five series, so books that follow a group of stories just make me so nostalgic. This sounds really interesting, too, how the girls have to relive a tumultuous summer. Fingers crossed this ends up in the next Harper dump.


What are you waiting for on this Wednesday? Link me up!
Hey lovely GFC and new followers, please follow me by Bloglovin. (I like to follow back, so please let me know if you're a new follower--and leave a link!) Thank you!!!