Weekly Rewind
The new books on my shelves and my week in a nutshell.
Since I started this blog I've participated in Stacking the Shelves, which is a weekly feature hosted by Tynga's Reviews, and I'm going to continue linking to that meme. Throughout my student teaching semester I was using my weekend post as a way to let people know what's going on in my life, so I've decided to rename my weekend post because this feature is more personal than just what books I've received. The Weekly Rewind will be about what's going on with me and my blog, as well as about the books I've added to my shelves.
Life: I cannot believe how quickly this summer is flying by! Seriously, every time I turn around it is Friday again. My husband and I had a wonderful anniversary last weekend--10 years. We've decided to go on our tropical vacation over Christmas break...or next summer. Time just got away from us. We'll probably do a weekend trip the first weekend of August to celebrate his birthday. I'm down to four weeks before my break is over, which is frankly mind-blowing. Nothing new to report on the job front...which I really don't want to even think about today.
These past couple of days are full of fun things. Last night we went out with a buddy and his girlfriend to a little Mexican joint--I adore Mexican food. Tonight we're going to a baseball game with a couple friends, and tomorrow I'm hanging out with another girlfriend for lunch and a matinee. As quickly as summer is going, it has been so much fun. I missed my husband and friends and cats and house so much this last year, so to be able to hang out and do awesome things and just lay around reading and relaxing has been exactly what I needed.
Blog and what I'm reading: Speaking of reading, I've over halfway through Modern Romance by Aziz Ansari--which is smart and interesting--and have been re-reading My Life Next Door in preparation for The Boy Most Likely To which I was lucky enough to snag. On the blog this week I posted a WoW with a super charming cover--have you seen this one?--and an episode of Why, Publishers, Why?! -- seriously have you seen this cover change? BOO!
New Books: I got some awesome new books I'm super excited for. So without further adieu, hope you are all having fabulous weekends!!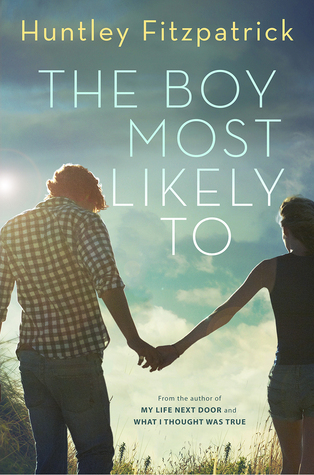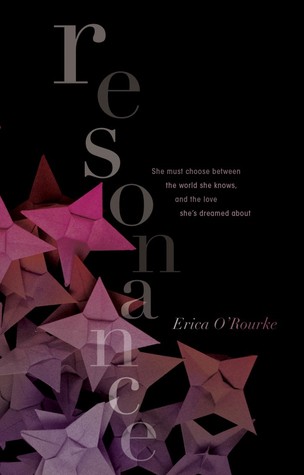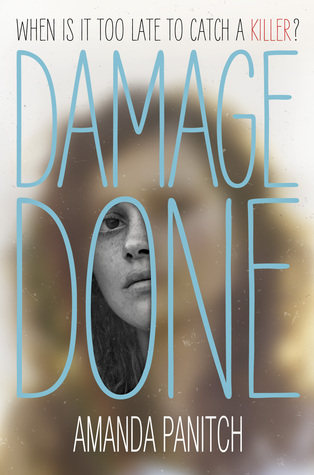 I can't not even tell you how excited I am to have this in my greedy little hands. This is one of my most anticipated novels of the year, and it is mine. If you haven't read My Life Next Door, it's wonderful, its romance is adorable, but the story is grounded in reality.
So I haven't read Dissonance yet, but it is high on my TBR. I love multi-verse story-lines...and have the arc, so I have no excuse for this.
I've heard this is creepy and unsettling. I'm not exactly sure what it is about, but I'll read creepy, unsettling thrillers any day.
Yeah, you can just refer to what I wrote for Resonance...haven't read the first even though I own the arc, am trying to get to it ASAP. This series looks adorable. I really do need to make time for it.
So Half Price Books will occasionally send out this coupons for a week where you get 30% off one day and 40% off the next and then on Sunday it will be 50%. I got this today for 40% off, but it was new, and already 20% off, so basically I got this brand-spanking new for $9.
I've been waiting for this to come out in paperback. When I went to HPB earlier this week, I never in a million years thought I was going to find this in PB. It was in the used section, but obviously hasn't even been opened, AND I had a 30% off coupon. This made my whole week.
What I snagged from the library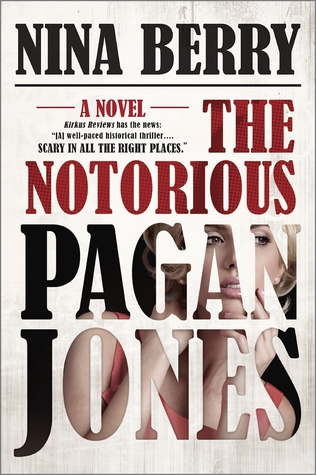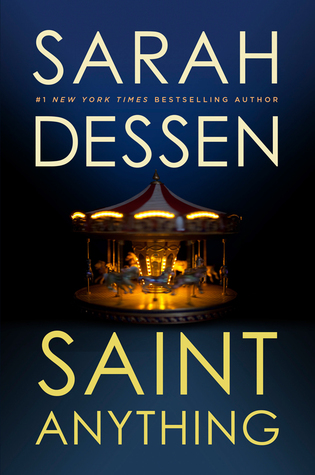 I've been excited for this book about a young 60s starlet who killed her family when driving drunk trying to make a comeback.
I was totally about halfway through my e-arc of this a couple of months ago, but it just seemed like it was headed somewhere I really didn't want it to go...I hope I'm wrong. I'm putting on my big-girl pants and giving it another try.
How Big, How Blue, How Beautiful by Florence + the Machine
Have you listened to this album? It's spectacular. I'm going to end up buying it. I'm in love.
Well that's it for me this week. Feel free to leave a link to whatever weekend post you do (Stacking the Shelves, In My Mailbox, etc). I love to see what books people have recently snagged and especially enjoy hearing about my fellow bloggers' weeks. I hope you are all having a fabulous weekend!