Weekly Rewind
The new books on my shelves and my week in a nutshell.
Since I started this blog I've participated in Stacking the Shelves, which is a weekly feature hosted by Tynga's Reviews, and I'm going to continue linking to that meme. Throughout my student teaching semester I was using my weekend post as a way to let people know what's going on in my life, so I've decided to rename my weekend post because this feature is more personal than just what books I've received. The Weekly Rewind will be about what's going on with me and my blog, as well as about the books I've added to my shelves.
Life: My honey is coming here this weekend. Our hockey team, the Avs, are playing the Capitals on Saturday. I LOVE seeing new stadiums, and am so excited! He'll be here on Friday thru Sunday, and then I'll be home on Tuesday for Thanksgiving break. So we'll have almost a full week together. Then just three weeks until we'll have a full TWO weeks together. This year is SO much better than last year, but it still sucks to not see each other every day. This weekend is going to be so fun, and next week I have plans to see a lot of my friends I haven't been able to see since the summer, so good stuff coming up.
This week has gone pretty quickly. Tomorrow is "STEM" day, so I don't have to teach any classes. Some teachers are presenting lessons, while others are going with a homeroom from room to room to help out. I'm a floater--which is awesome because I didn't have to prepare anything, and I get to see different lessons. Plus, the lovely people that be gave me last block planning, so I get to just chill for the last hour of the day. They took a quiz today, so I'll have some time to sit down and do some grading. Next week is going to be pretty lax. It's a two day week, and on Tuesday especially, I know I'll be missing students, so I'm not planning a huge lesson. I'll have some fun activities, and then will just let them read. For the most part, my students love to just read silently. People assume that they wouldn't, but besides a couple of outliers, they really do.
Blog and reading: This week I posted a WoW set during WWII with a group of girl spies. I also posted a somewhat rambling post about reading schedules and how it relates to Modern Romance. It does, I promise. This week I read Wink, Poppy, Midnight. It reads like a modern fairy-tale and I loved it. Review next week. I'm on the last CD of Drew Barrymore's Wildflower. I'm currently reading Gena/Finn, but just started it so I don't have much of an opinion so far. I'm trying this new thing where I just read one book at a time...so we'll see how that goes.
New books: Just a couple of books to share this week. Hopefully I'll get some reading done next week during break, but I really have planned something for almost every night I'm home, so we'll see. Regardless, I hope you are all having fabulous weekends!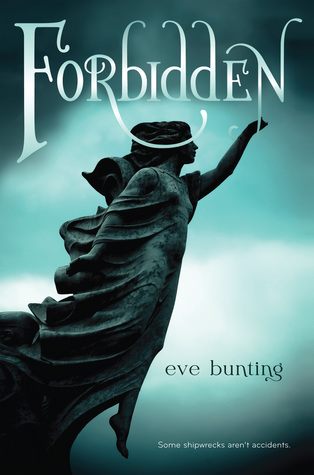 Gena/Finn by Hannah Moskowitz and Kat Helgeson
Two women bond over fanfic of their favorite show. Told in emails and blog comments. I've just started this, but it's cool so far.
I adore this cover. The story, about an orphan who moves to a New England town with her aunt and uncle who is drawn to a boy she is "forbidden" from seeing has me a bit skeptical. Has anyone read this one?
What I snagged from the library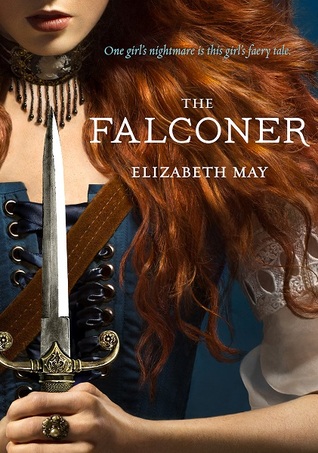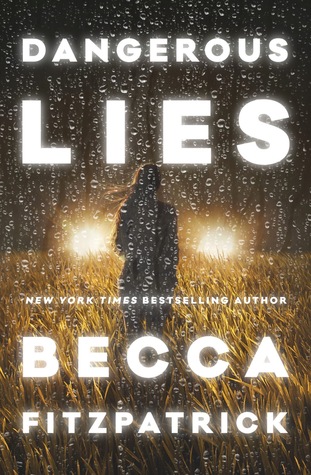 Books:
I used to dye my hair that color. Every time I see this book, it makes me want to do it again...but the upkeep was such a pain in the ass--and I worked at a salon at the time. Also, I may have requested to sequel to this (I did), so now I need to get on it. I've heard good things.
I've never read anything by this author. I've heard some good things about this one, and I almost always connect with thrillers, so I hope I love it.
Despite owning this, I just can't seem to get to it, so I decided to go the audio route.
Movies:
The Gift
I cannot WAIT to watch this. I actually debated seeing this in the theater alone when this came out, and then just got to it. It looks so intriguing.
The Man from UNCLE
I've heard this movie is all style and no substance, but the style is so amazing (60s mod is my all-time favorite), so I'm honestly ok if that's true.
Well that's it for me this week. Feel free to leave a link to whatever weekend post you do (Stacking the Shelves, In My Mailbox, etc). I love to see what books people have recently snagged and especially enjoy hearing about my fellow bloggers' weeks. I hope you are all having a fabulous weekend!