Waiting on Wednesday
is a weekly event hosted by Breaking the Spine that spotlights upcoming releases we are eagerly anticipating. Click the link to see the original post plus a whole slew of links to other blogs. After you read this one, of course

.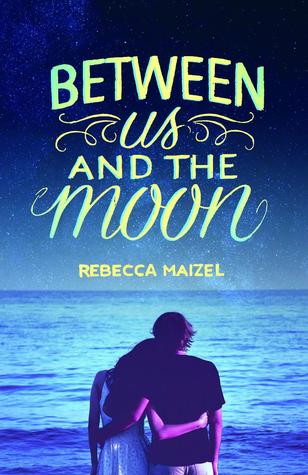 Between Us and the Moon
Release Date: June 30, 2015
A luminous young adult novel that evokes Judy Blume's Forever for a new generation.
Ever since Sarah was born, she's lived in the shadow of her beautiful older sister, Scarlett. But this summer on Cape Cod, she's determined to finally grow up. Then she meets gorgeous college boy Andrew. He sees her as the girl she wants to be. A girl who's older than she is. A girl like Scarlett.

Before she knows what's happened, one little lie has transformed into something real. And by the end of August, she might have to choose between falling in love, and finding herself.

Fans of Jenny Han and Stephanie Perkins are destined to fall for this story about how life and love are impossible to predict.
Why I'm excited:
I love a good summer story--especially when they take place on the Eastern seaboard. I don't know what it is about Cape Cod or Nantucket, but it just evokes something in me...even though I've never been there. I'm also a fan of stories that look at the complicated nature of sisterhood. Put in a nod to Han and Perkins (I know, I know), and I'm pretty much sold. I'm crossing my fingers this one ends up in Harper's summer dump.
Hey lovely GFC and new followers, please follow me by Bloglovin. (I like to follow back, so please let me know if you're a new follower--and leave a link!) Thank you!!!