Weekly Rewind
The new books on my shelves and my week in a nutshell.
Throughout my student teaching semester I was using my weekend post as a way to let people know what's going on in my life, so I've decided to rename my weekend post because this feature is more personal than just what books I've received. The Weekly Rewind will be about what's going on with me and my blog, as well as about the books I've added to my shelves.
Life: Last weekend ended up being really fun. My husband and I met at the halfway point and stayed the night in a motel. The town we stayed in was so small that we really just ended up staying in our room. I'd had the foresight to bring my DVD player, so we watched Sicario which I had checked out from the library (it was pretty good. Not my favorite, but I love how versatile Emily Blunt is as an actress. She is amazing). I'm heading up to PA this weekend and after that probably won't go back up until my spring break in late March. I really did like meeting him halfway through. Two hours is so much more palatable than four.
This week has been SO long. This has been the first full week I've worked in...I don't know how long. Between three-day weekends, snow days, and the time I took for my b-day, I've had a lot of short weeks in a row. My students were kind of crazy this week. I think we are all going through that late winter slump when winter break is far behind you, but summer break is still months away. I definitely remember feeling this way last year, too (and of course I remember it from being a student myself). I'm ready for spring. Snowmageddon notwithstanding, this has been a pretty mild winter, but I'm still ready for nice weather and flowers and, you know, all that stuff.

What has been good this week is that I finished the curriculum a couple of days earlier than the other English teachers, so I snuck in a unit on the hero's journey and gave them a creative writing assignment to create their own hero's journey short story. Most of them are super into it (even the ones I didn't think would be). I'm really excited to read their stories...and I know they are really excited to share them with me. I love being able to step away from the standards for a couple of days and let them do a fun assignment (not that a creative project is even really stepping away--I do teach English, after all).
Blog and reading:
Just a
WoW
this week. I'm currently reading A Darker Shade of Magic, re-reading Attachments, and listening to Just One Day. While I'm enjoying A Darker Shade, I don't love it nearly as much as I did Vicious (which is one of my all-time favs). I do love her writing, though. I have a trillion books to read right now between the library and arcs. I haven't been reading nearly as much as I'd like these past couple of weeks either. I've just been so beat every day after trying to wrangle 70 eleven/twelve year-olds all day.
New books: I've a handful of pretty titles to share with you this week. So without further ado, I hope you are all having fabulous weekends!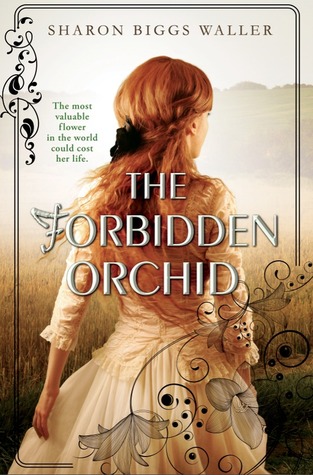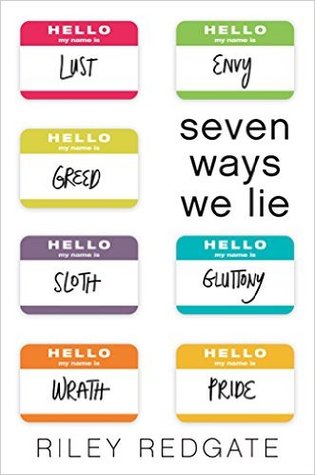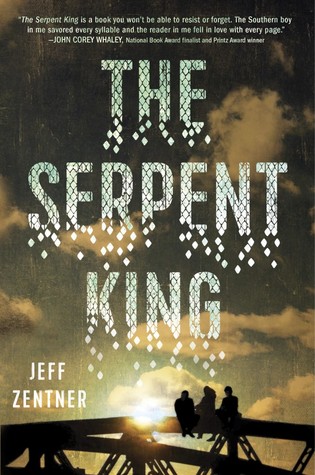 I'm excited about this historical fiction YA about a girl who must go to China with her dad to find a rare orchid else he gets thrown into jail and her sisters into an orphanage.
I need to read A Conspiracy of Fates first, but I've heard good things and definitely plan on trying to squeeze it in this week.
I'm not going to lie. I'm a bit wary of this one. I loved Nirvana when I was in high school. I cried when Kurt Cobain died. Has anybody read this one?
The Keeper of the Mist
by Rachel Neumeier
The mist that usually keeps a kingdom hidden is lifted and a girl needs to save it somehow...
Seven Ways We Lie
by Riley Redgate
I love the idea of the seven deadly sins as archetypes. I hope this is as cool as it sounds.
Shades of Darkness
by A.R. Kahler
All I know about this book is that it takes place at a boarding school and maybe has a murder mystery. The one review I skimmed said it was so confusing that it didn't make a lot of sense, so, we'll see.
The Great Hunt
by Wendy Higgins
I know this is a Grimm story retelling, but I can't remember which (lesser known) origin story it is based on.
The Serpent King
by Jeff Zentner
Three teens try to survive their senior year with diverging paths that threaten their friendship.
What I snagged from the library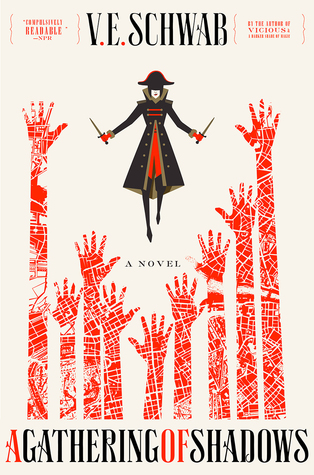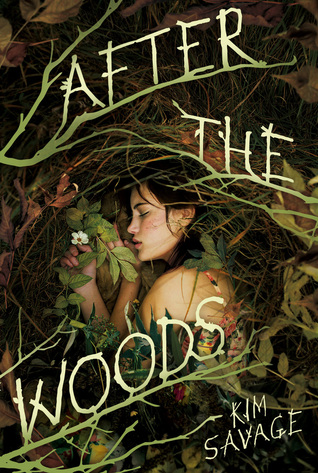 Books:
I'm reading A Darker Shade of Magic right now so that I can dive into this next.
This book has long been on my top of 2016 most anticipated list. I'm excited it came in on its release date (with AGoS).
Audio:
This has been on my TBR list for ages. I've been trying to tackle my very backed-up list with audio books for my commute (and long drives home).
Movie:
Spectre
I'm not a super Bond fangirl, but I do enjoy these movies. I do kind of think Daniel Craig is a tool...even if I do like looking at him.
Well that's it for me this week. Feel free to leave a link to whatever weekend post you do (Stacking the Shelves, In My Mailbox, etc). I love to see what books people have recently snagged and especially enjoy hearing about my fellow bloggers' weeks. I hope you are all having a fabulous weekend!