Weekly Rewind
The new books on my shelves and my week in a nutshell.
Throughout my student teaching semester I was using my weekend post as a way to let people know what's going on in my life, so I've decided to rename my weekend post because this feature is more personal than just what books I've received. The Weekly Rewind will be about what's going on with me and my blog, as well as about the books I've added to my shelves. This post is linked to Stacking the Shelves over at Tynga's Reviews and the Sunday Post over at Caffeinated Book Reviewer.
Life: Holy moly, I'm tired. I'm starting to get back into the swing of school, but I am seriously drained. I'm going to stop there because my very muddled mind can see myself going down a very boring train of thought. So, yeah, teacher problems. I'm staying in VA this weekend because my husband is on his annual boy vacation with old friends. I came across this article about the best taco places in each state, so me and a friend from work are going to head to the one right across the border in Maryland. I'm excited because I love tacos, but I'm more excited to hang out with a girl. It's so hard to make new friends the older you get! I was so close with some awesome women in college and my early 20s (and my best friend is one of my best friends from high school), but especially after being in different states these past couple of years, I just haven't had close girlfriends. It's something I miss a lot because other women are awesome. And tacos. Yummy, yummy tacos. (I let you know if it is worthy of being called best in the state.)
Blog and reading: This week I posted a release day review of As I Descended. I really enjoyed this book and read it back in early June at the end of the last school year. It is a creepy YA retelling of Macbeth that stars a lesbian couple in the roles of Macbeth and Lady MB. It is set at a boarding school. What more could you want in a book? I also posted a WoW. I'm currently going through a major reading slump, which is the worst. I seriously hate slumping, but nothing is holding my interest. I'm currently re-listening to Girl on a Train in preparation for the movie. It is a great audio if you ever go that route. With three women reading the different parts. I love the narrator for Rachel who has a gorgeous British accent.
New Books: I do have some gorgeous titles to share with you this week. Maybe one of these lovelies will help pull me out of my slump. So without further ado, I hope you are all having fabulous weekends!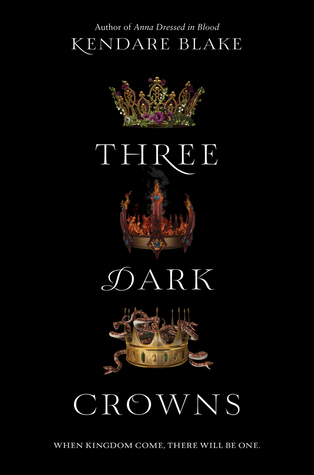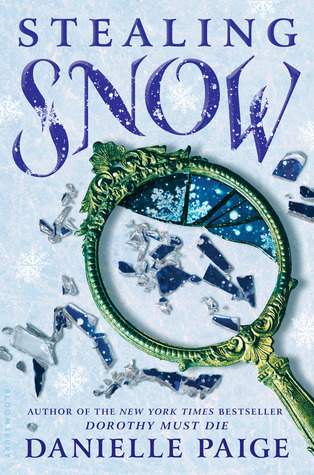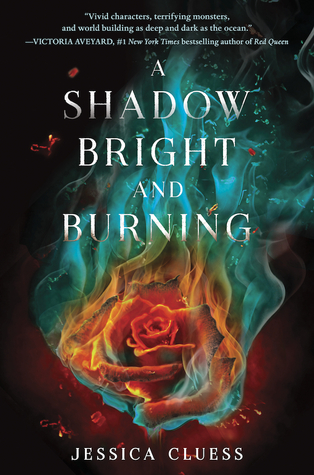 Though I don't really enjoy many fantasy novels, this book about triplet queens who are each powerful in their own way (or who at least supposed to be) have to fight for power.
I can't help but be intrigued by Jack the Ripper. I have high hopes for this one.
Despite owning the first book, I never got into the Dorothy Must Die series (it is on the never ending TBR), but I'm still very curious about this Snow Queen retelling.
This is also a sorceress in a kingdom book, but I've heard good things.
Bill Murray is perfection.
What I snagged from the library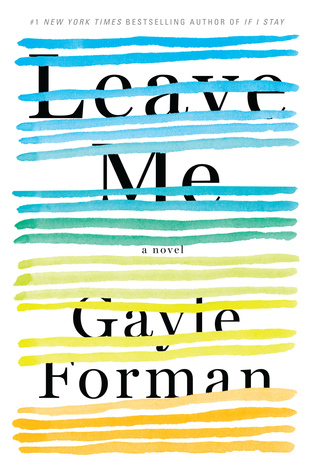 Book:
I'm curious about Forman's adult work. I've enjoyed books by her, but she isn't one of my favorites. I usually find her work readable, but never really love her work.
DVD:
The Affair Season 2
I enjoyed the first season of The Affair (you can see my review and discussion post
here
--this is honestly probably one of the favorite posts I've written), but I did wish that it was a single season show. That said, I'm certainly curious to see how the show continues after the cliffhanger at the end of the first season. (Also, so sad about Joshua Jackson and Diane Kruger. They seemed like they had what it took to make it.)
Well that's it for me this week. Feel free to leave a link to whatever weekend post you do (Stacking the Shelves, The Sunday Post, etc). I love to see what books people have recently snagged and especially enjoy hearing about my fellow bloggers' weeks. I hope you are all having a fabulous weekend!