Weekly Rewind
The new books on my shelves and my week in a nutshell.
Throughout my student teaching semester I was using my weekend post as a way to let people know what's going on in my life, so I'v decided to rename my weekend post because this feature is more personal than just what books I've received. The Weekly Rewind will be about what's going on with me and my blog, as well as about the books I've added to my shelves. This post is linked to Stacking the Shelves over at
Tynga's Reviews

and the Sunday Post over at

Caffeinated Book Reviewer

.
Life: I've made it through the last full week before winter break! My school goes through Wednesday, but next week should be a pretty chill one. Because so many students stop coming the last couple of days before break, our department has catch-up time/teacher's choice. I plan on doing my hero's journey unit which my students always love. I'm so ready to be home for a full 10 days. It just sounds like heaven to just be at home with my honey and kitty. Cooking yummy food. Reading as much as I want. I can't wait! Just five more days.
Blog and reading: I posted a TTT and a WoW this week. I've mostly been rereading lately. I'm rereading Big Little Lies in preparation of the HBO show. I'm so excited for that! I'm also still in my reread of the Natural series (still on book 2). I did start reading Confessions of a High School Disaster on a whim a couple of nights ago (it's a bit earlier than I would like to start since it doesn't come out until March), and got hooked almost immediately. The way to my reading heart is super short chapters, epistolary writing, and a keen sense of humor and this has it all. I've also started The Princess Diarist.
New books: I have a few pretties to share with you this week. So without further ado, I hope you are all having fantastic weekends!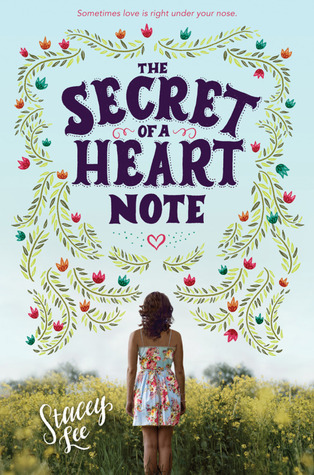 I love a good diary book, and am loving this one so far.
I've tried to get into this one, but am really struggling. I just haven't been in the mood for fantasy/kingdoms at all lately. I do love this cover, though.
This book about a girl who is an aromateur who will lose her power if she falls in love sounds pretty cute.
I'm intrigued by highly competitive private schools, so this novel about a woman who works in the admissions department of a NY private school so interesting.
What I snagged from the library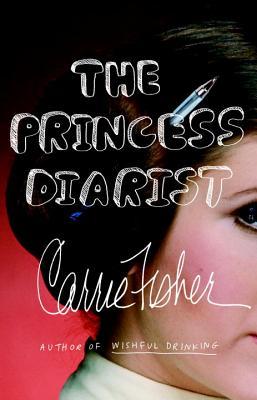 I love Carrie Fisher and am enjoying this so far.
War Dogs
I already watched this, and really liked it. Jonah Hill, while despicable, was amazing in this film. I also had no idea that this activity happened in the US. Really good.
Well that's it for me this week. Feel free to leave a link to whatever weekend post you do (Stacking the Shelves, The Sunday Post, etc). I love to see what books people have recently snagged and especially enjoy hearing about my fellow bloggers' weeks. I hope you are all having a fabulous weekend!