Waiting on Wednesday
is a weekly event hosted by Breaking the Spine that spotlights upcoming releases we are eagerly anticipating. Click the link to see the original post plus a whole slew of links to other blogs. After you read this one, of course

.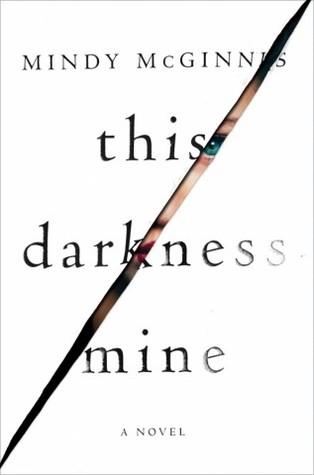 This Darkness Mine
Author: Mindy McGinnis
Publisher: Katherine Tegen
Release Date: October 10, 2017
Goodreads:
Sasha Stone knows her place—first-chair clarinet, top of her class, and at the side of her oxford-wearing boyfriend. She's worked her entire life to ensure that her path to Oberlin Conservatory as a star musician is perfectly paved.
But suddenly there's a fork in the road, in the shape of Isaac Harver. Her body shifts toward him when he walks by, her skin misses his touch even though she's never known it, and she relishes the smell of him—smoke, beer, and trouble—all the things she's avoided to get where she is. Even worse, every time he's near Sasha, her heart stops, literally. Why does he know her so well—too well—and she doesn't know him at all?
Sasha discovers that her by-the-book life began by ending another's: the twin sister she absorbed in the womb. But that doesn't explain the gaps of missing time in her practice schedule or the memories she has of things she certainly never did with Isaac. As Sasha loses her much-cherished control, her life—and heart—become more entangled with Isaac. Armed with the knowledge that her heart might not be hers alone, Sasha must decide what she's willing to do—and who she's willing to hurt—to take it back.
Edgar Award–winning author Mindy McGinnis delivers a dark and gripping psychological thriller about a girl at war with herself, and what it really means to be good or bad.
Why I'm Excited: I was blown away by last year's The Female of the Species. It's the only book I've read by this author so far (Not a Drop to Drink really didn't sound like my cup of tea), but I am so excited for this one. I love a good psychological thriller and based on The Female of the Species, I imagine this is going to be as dark as I sometimes crave (instead of dark-ish like so many YA novels). I will definitely be keeping my eyes open for this one.


What are you waiting for on this Wednesday? Link me up!