Weekly Rewind
The new books on my shelves and my week in a nutshell.
Throughout my student teaching semester I was using my weekend post as a way to let people know what's going on in my life, so I've decided to rename my weekend post because this feature is more personal than just what books I've received. The Weekly Rewind will be about what's going on with me and my blog, as well as about the books I've added to my shelves. This post is linked to Stacking the Shelves over at
Tynga's Reviews

and the Sunday Post over at

Caffeinated Book Reviewer

.
Life: My husband and I had a wonderful time in NY. We did all kinds of things in the 2 1/2 days we had there from the Metropolitan Opera House, museums, Times Square and the Comedy Cellar. I also finally got to go to the Strand Bookstore. I couldn't have asked for a better birthday.


Blog and Reading: Nothing on the blog front due to my trip and then having to play catch-up at work. I finished reading Kathy Griffin's latest book last night. I'm currently reading The Takedown, which I couldn't resist starting this week. I plan on starting (and maybe finishing) Caraval this weekend, and am also currently rereading Before I Fall.
New Books: Just a handful of pretties this week. So without further ado, I hope you're all having fabulous weekends!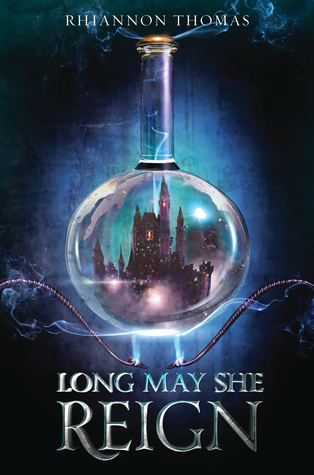 I'm often drawn to "mean girl" books, but they can be a dime a dozen. I just started this and am very early into it, but the slightly futuristic setting is intriguing. This follows a popular girl whose life gets thrown for a loop when a video of her having sex with her English teacher quickly spreads through the school. The only problem is: she swears it didn't happen.
This sounds very, very much like The Virgin Suicides. That cover is amazing, though.
I have to admit that I'm pretty over fantasy books and anything to do with royalty. Add the fairly middling reviews that this is getting, and I'm not sure I'll even bother. The saving grace for this one is that this is a stand-alone.
The Strand! It was awesome and I loved walking through the maze of shelves. I had to limit myself because the trip was getting pricey, but I adore the tshirt I picked out and am excited to finally read
A Week of Mondays
, which has a "Groundhog's Day"-esque premise.
What I snagged from the library
Oh, this cover, so lovely. I'm tentatively excited for this.
Well that's it for me this week. Feel free to leave a link to whatever weekend post you do (Stacking the Shelves, The Sunday Post, etc). I love to see what books people have recently snagged and especially enjoy hearing about my fellow bloggers' weeks. I hope you are all having a fabulous weekend!