Weekly Rewind
The new books on my shelves, the links I loved, and my week in a nutshell.
Since I started this blog I've participated in Stacking the Shelves, which is a weekly feature hosted by
Tyngas Reviews,
and
I'm going to continue linking to that meme. Throughout my student teaching semester I was using my weekend post as a way to let people know what's going on in my life, so I've decided to rename my weekend post because this feature is more personal than just what books I've received. The Weekly Rewind will be about what's going on with me and my blog, as well as about the books I've added to my shelves, and the links I've enjoyed over the past week from other blogs and the interwebs in general.
Life: This week was pretty busy. I worked a couple of days as a sub, and things were pretty crazy at the office. The sub job was insane. My position was a science/art teacher (charter school) and so saw a variety of grades and the kids were out-of-control monsters. You could just see the resignation on every teacher's face and the administration was so lax that there was just no consequences for bad behavior. I just wanted to cry by the end of the second day. I cannot wait until I have my own classroom. Substitute teaching is for the birds. It's not teaching, it's baby-sitting. Most days aren't nearly as bad as this week, but I still cannot wait to have my own classroom, and actual connect and teach students. I applied for a couple more jobs on Thursday, and I plan on applying for one more this week. I also applied for a few jobs out of state. I'm not sure how that would work with my husband's business, but I just don't know if I have a full year of subbing in me, but I obviously want to be in the school environment...Please continue to keep me in your thoughts and send good vibes my way. Sorry to sound like a broken record. I appreciate all of the support you all are sending my way!!
The library I work for is celebrating its 100 birthday this weekend, so I was there tonight (Friday) and will be there all day tomorrow. The library is in this gorgeous old Victorian house full of history. I'm so lucky to work there.
I usually throw this post together at work on Thursdays, but I didn't have time this week, so this will be an abbreviated post (relatively speaking) without Link Love or Anticipated Reviews. I haven't finished anything since Sunday night, so I'm not sure what reviews will go up this week. Honestly, I'm not sure I'm going to have time to read this weekend between the library celebration and my never-ending job search. Also, due to my busy week, my blog hopping was pretty light. If you left a comment this week, I will respond and pay you a visit. Hopefully this weekend, but if not, definitely soon. Please know that I love you all!
Monday: An early review for The Secrets of Lily Graves. I enjoyed this mystery quite a bit. I wasn't expecting it to be as dark as it was considering the author's last book which was beyond super fluffy.
Wednesday: Have you heard of Disney-Hyperion's latest reveal Death Date? It look ah-maz-ing!
Thursday: A movie review for the cute and funny Our Idiot Brother which can be found on Netflix streaming.
New books: Not too many this week--which is awesome because I'm behind and slumping which is the worst combination. Regardless, I'm excited to add these to my shelves, so without further adieu. I hope you are all having fantastic weekends!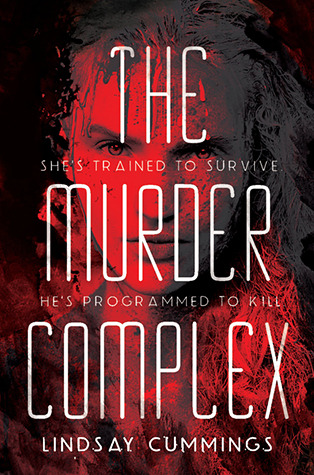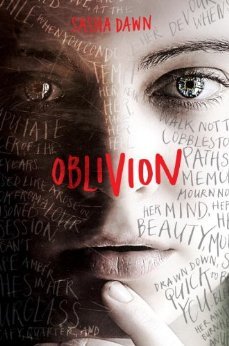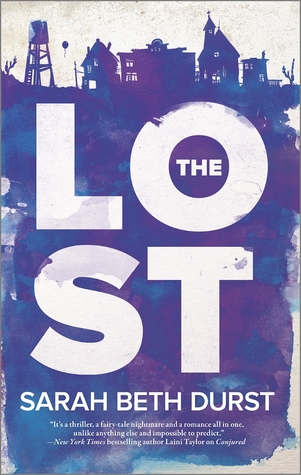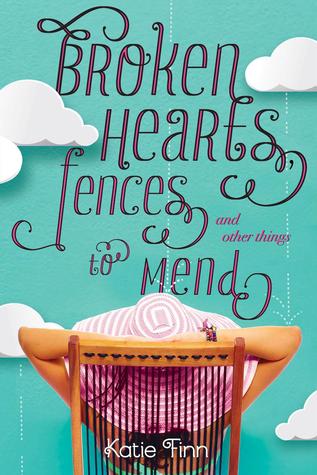 Being compared to the movies La Femme Nikita and Hanna. I'm not exactly sure what this is about, but there seems to be a lot of hype surrounding it, and I liked both those so I'm hoping to enjoy it.
This mystery about a girl found scrawling I KILLED HIM over and over looks intriguing, but the size is a bit daunting, and I've heard that it really is too long. We'll see.
A woman finds herself trapped in a mystical town called Lost. Looks interesting.
After her summer plans change due to getting dumped, a girl has to spend the summer in the Hamptons with her father and face people she wronged years before. I love that cover. Especially the font treatment.
Half Price Book trip. I've read all three of these. I rarely buy books I haven't already read.
A woman and her two daughters try to recover from her husband's, a senator, affair.
A girl tries a new persona every time her and her father move. I greatly prefer the HB's cover, but I prefer trade PBs. It's a dilemma. Why do you have to change good covers, publishers? GRR.
I love this book about a couple of teens who magically get Facebook in 1996 and get to see their futures through FB updates. So cute and such a great idea.
What I snagged from the library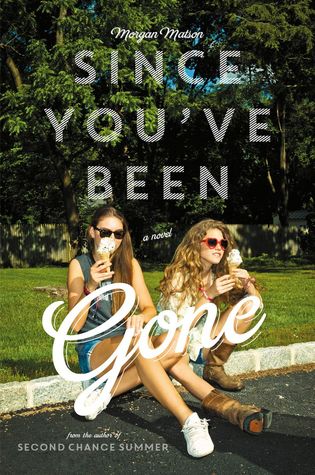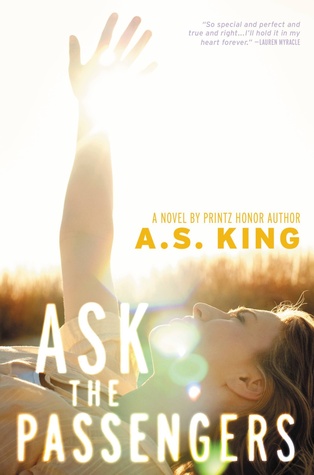 I've been SO excited for this one...and I still am, but I started it and the first chapter was 30 pages. Then I looked and the second chapter is over 60 pages. Super long chapters are one of my biggest book pet peeves. I read at least 2 or 3 books at a time usually, so long chapters throws off how I read. I know it's silly, but we all have our tics.
A girl starts having visions about missing girls. I've heard great things about this one.
A girl with nobody to talk to "talks" to the passengers in the airplanes that travel above her town. I'm beyond excited for the book the author has coming out later this year, but haven't read anything by her yet. My buddy Mands from the Bookish Manicurist raved about it (
here
), so I decided to give this one a try.
Well that's it for me this week. Feel free to leave a link to whatever weekend post you do (Stacking the Shelves, In My Mailbox, etc). I love to see what books people have recently snagged and especially enjoy hearing about my fellow bloggers' weeks. I hope you are all having a fabulous weekend!