Waiting on Wednesday
is a weekly event hosted by Breaking the Spine that spotlights upcoming releases we are eagerly anticipating. Click the link to see the original post plus a whole slew of links to other blogs. After you read this one, of course

.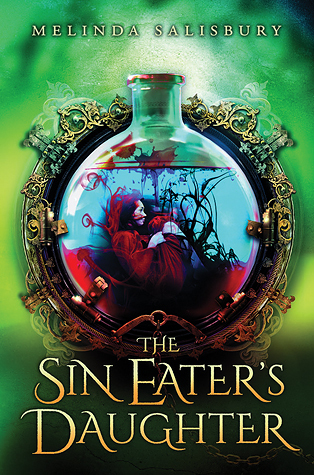 The Sin Eater's Daughter
Author: Melinda Salisbury
Publisher: Scholastic
Release Date: February 24, 2015
Link to
Goodreads:
A startling, seductive, deliciously dark debut that will shatter your definition of YA fantasy.

16-year-old Twylla lives in the castle. But although she's engaged to the prince, no one speaks to her. No one even looks at her. Because Twylla isn't a member of the court. She's the executioner.

As the goddess-embodied, Twylla kills with a single touch. So each week, she's taken to the prison and forced to lay her hands on those accused of treason. No one will ever love her. Who could care for a girl with murder in her veins? Even the prince, whose royal blood supposedly makes him immune to her touch, avoids her.

But then a new guard arrives, a boy whose playful smile belies his deadly swordsmanship. And unlike the others, he's able to look past Twylla's executioner robes and see the girl, not the goddess. Yet a treasonous romance is the least of Twylla's problems. The queen has a plan to destroy her enemies-a plan that requires an unthinkable sacrifice. Will Twylla do what it takes to protect her kingdom? Or will she abandon her duty in favor of a doomed love?
Why I'm Excited:
I don't read a whole lot of fantasy, but this sounds pretty awesome. I love the idea of a female
executioner, and the fact that royal blood is immune. I'm also loving this cover design and gorgeous use of color, so I hope they keep it. I'm definitely keeping my eyes open for this one.
What are you waiting for on this Wednesday? Link me up!
Hey lovely GFC and new followers, please follow me by Bloglovin as we all know Google Reader has gone/is going by the wayside. (I like to follow back, so please let me know if you're a new follower--and leave a link!) Thank you!!!