Weekly Rewind
The new books on my shelves and my week in a nutshell.




Since I started this blog I've participated in Stacking the Shelves, which is a weekly feature hosted by
Tyngas Reviews,
and
I'm going to continue linking to that meme. Throughout my student teaching semester I was using my weekend post as a way to let people know what's going on in my life, so I've decided to rename my weekend post because this feature is more personal than just what books I've received. The Weekly Rewind will be about what's going on with me and my blog, as well as about the books I've added to my shelves.
Life: Not a whole lot to report. I'm down to two weeks before I need to hit the road for FL. It still hasn't really sunk in, if I'm honest. I really thought something was going to pop up here, but alas. Don't get me wrong, I'm thankful that I found a teaching job pretty much right out of grad school--I know so many people who can't say that. I'm excited to get into my classroom and meet my students. I bought some posters off of Amazon a couple of days ago to put up in my room that are awesome. I found this set of 8 of literary genres that are so cool. I'm excited that I won't have to suffer through a winter for the first time in my life, but I'm scared and saddened to live so far from my husband. It makes me sad to think that I won't be able to sink into his arms after a bad day, or snuggle with my cats whenever I (they) want. So, good and bad. Again, for those following my saga, I will be living close to my family (which is why I applied there in the first place), so it's not like I will be all alone.


I'm going through a HUGE book slump at the moment which isn't surprising due to my current state of upheaval. I've been buying more books lately, mostly because I'm not sure I'm going to get a FL license as my permanent address will still be in PA, so I don't know if I'll be able to get a library card. Thankfully, my Kindle is stocked full of arcs well into 2015. Honestly, I'm not sure how much reading I'm going to get done over the school year anyway. I have no idea what the curriculum is yet--although I do know I'll be teaching 5 classes in a combination of regular and honor English--so I haven't been able to do anything to get my ass ahead. I'm only driving my car down (I'm going to stay at my parent's for at least the first month while they are out-of-town...and maybe for the duration of the year if the commute isn't too bad and if my mom doesn't drive me bat shit crazy. I love her, but, you know, I'm a married adult and don't know if I can handle living with my parents again. I imagine the answer will be: I cannot), so I can't go crazy with too many books as there are other things I'll need to stuff in there.
Blog: Not too shabby this week. Mostly memes, but again, book slumping.
Tuesday: Top Ten Teen Movies.
Wednesday: I'm waiting for Inherit Midnight which sounds like a fun race-around-the world adventure.
Thursday: For my feature Why, Publishers, Why!? I featured All Our Yesterdays. I've been so excited for this book to come out in PB only to find out that they changed the cover to this monstrosity.
New Books: I have some lovely titles to share with you this week, so without further adieu. I hope you are all having fabulous weekends!
Winterkill by Kate A Boorman
I'm beyond excited about this book--I'm so in love with that font treatment. The synopsis sounds like a cross between Little Red Riding Hood and the film The Village (a movie I quite liked--I know I'm in the minority on that one).
Oh Yeah, Audrey by Tucker Shaw
This novel about a girl who runs a blog dedicated to Audrey Hepburn looks adorable.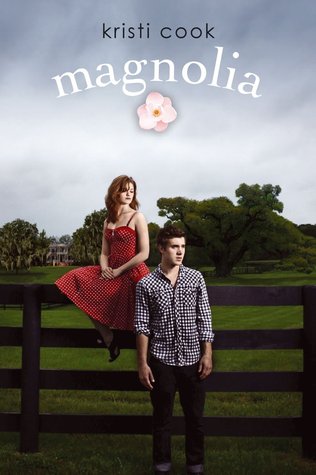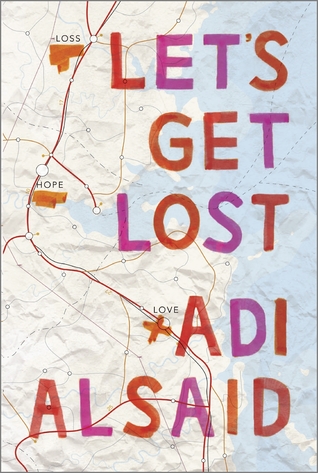 Magnolia
by Kristi Cook
I've actually started this one, and am enjoying it so far. It is about two teens whose mothers have always been convinced will end up together...too bad they hate each other (although I'm pretty--ahem, completely--sure that isn't going to last).
Let's Get Lost
by Adi Alsaid
This novel about four strangers who have a girl in common looks pretty cute.
A girl falls for her twin brother's girlfriend.
I don't really know what this is about, but isn't that cover lovely?
The Engagements
by J. Courtney Sullivan
I loved
Commencement
by this author and enjoyed
Maine
as well. The author is not at all afraid to write feminist novels, and I love her for it. I'm excited for this one.
Parallel
by Lauren Miller
I read and enjoyed this book about a year ago as an arc, but was happy to find a copy during my latest HPB trip (what am I going to do without Half Price Books? *sobs*). This is an original twist on the multi-worlds novel.
Moonglass
by Jessi Kirby
Found on the same HPB trip. I really enjoyed the author's book
Golden
, but that is the only one of hers I've read so far. I'm excited to read this book about a girl and her father who move back to the beach town where her parents fell in love.
Prom & Prejudice
by Elizabeth Eulberg
This isn't the best retelling of P&P out there, but it's pretty cute and I couldn't resist it for $1.
What I snagged from the library
I meant to read this when it first came out, but just never got to it. I've heard mixed things, but that is what the library is for.
I love The List and the Burn for Burn series she writes with Jenny Han, so I decided to give this one a try.
I'm not even going to pretend to know. I'm reading a couple of books, but nothing is really keeping my interest. This, sadly, includes Landline which I was SO excited for. It is what it is. I have enough shit going on right now that I refuse to let this slump get to me. I'll snap out of it soon enough, I'm sure.

Well that's it for me this week. Feel free to leave a link to whatever weekend post you do (Stacking the Shelves, In My Mailbox, etc). I love to see what books people have recently snagged and especially enjoy hearing about my fellow bloggers' weeks. I hope you are all having a fabulous weekend!