So a couple of weeks ago, I did a discussion post about horrible cover changes. I loved putting it together, so I've decided to just go ahead and make it a regular feature.
My biggest pet peeve is when beautiful HBs turn into lackluster PBs. I completely understand that publishers may choose to change the cover due to various reasons, low sales especially, but the thing for me is: I don't buy new hardcover books. Ever. I can't afford them and I just simply prefer soft covers. Trade PB has always, and will always, be my preferred format. So when I'm salivating over a HB cover only to have it change before it comes out into PB it makes me CRAZY. Publishers would probably make MORE money on PB sales if they kept the amazing HB covers!
So I stand by my title for this post:
Why, publishers, why?!
Today's pick: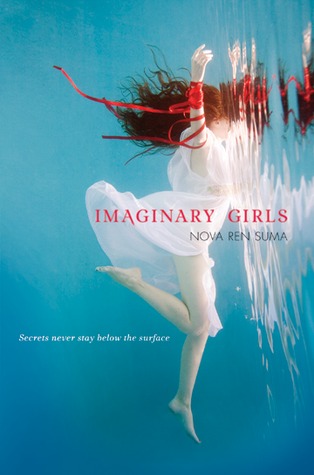 I love the HB version of this cover. The color of the water, the red ribbon/hair, the angle. Everything about it is amazing.
Conversely, everything about the PB is hideous. The huge floating head, her fake green eyes, the way it looks like a vampire book. Just, boo!
Which one do you prefer? Do you like both or not like either? Don't you think the PB looks like a vampire book? Sound off below!