Weekly Rewind
The new books on my shelves and my week in a nutshell.
Since I started this blog I've participated in Stacking the Shelves, which is a weekly feature hosted by
Tyngas Reviews,
and
I'm going to continue linking to that meme. Throughout my student teaching semester I was using my weekend post as a way to let people know what's going on in my life, so I've decided to rename my weekend post because this feature is more personal than just what books I've received. The Weekly Rewind will be about what's going on with me and my blog, as well as about the books I've added to my shelves.
Life: My husband and I have pretty much decided that I should take the job in FL. I seriously cried for, like, 4 solid hours on Thursday night as we discussed it, but I just cannot imagine a full year of subbing. It's seriously the worst. Plus, I'm already coming into teaching as a career-change. I don't have the time to mess around like I would if I was in my early 20s. I applied for literally every single job in my city, and even the state, sans Philly, and didn't even get a single interview, besides one for a long-term sub which would only be for 2 months (I'm actually still waiting to hear back about that job--and I may consider it if it's an option). I have a master's degree, I graduated with a 4.0, I rocked the PRAXIS (which is the subject-specific exam teachers have to take to get certified). What's holding me back is a lack of experience--and the fact that I don't have any real connections here since we are from WY. Connections seem to play a huge role in the education system in this state. While it will SUCK to be away from my husband for 10 months, where I'm moving is less than an hour from my parents and less than two hours from my sister and her family, so at least I won't be ALL alone. I should know for sure what I'm going to do next week.


As such, the next few weeks are going to be insane (probably) as I (most-likely) pack and figure things out. I know I haven't been posting much already with what has been a never-ending job search, but hopefully I'll be able to find the time to put a couple of posts together here and there. I haven't been reading much at all lately, and the books I have been picking up have mostly been comforting re-reads. I recently snagged a couple of books I'm excited to read, though, so hopefully I'm getting my mojo back.

Blog: Yeah, so this week wasn't great, but again: STRESSED OUT.
New Books: I have a few books I'm super excited for this week, so without further adieu...I hope you are all having fantastic weekends!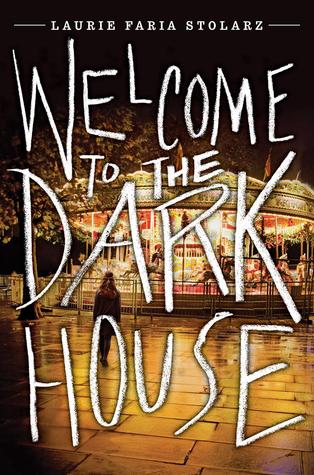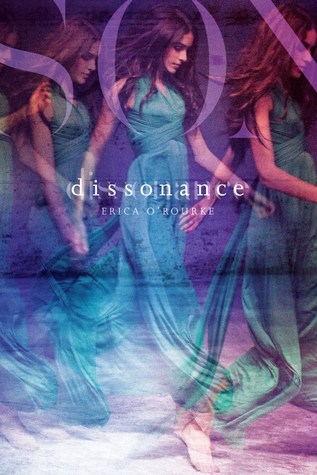 Those who read this blog know how excited I've been when I found out this book was finally getting a US release. I seriously almost fainted when I saw this pop up on NG (ok, that's hyperbole, but I was really excited). Thank you so much to the good people at Thomas Dunne Books for not making me wait more than a day to getting the approval. I only checked 50 times in those 24 hours. I'm showing this earlier than I normally would because I know I'm going to read it early.
I've been so excited for this book, too, and started reading it a couple of weeks ago, but the formatting on the e-arc is jacked. The book follows several characters, but the e-arc isn't formatted right, so the POV keeps changing without in any way signifying WHO it is currently focused on. I gave up around the 20% point because I was confused and felt just waiting for the finished book was in my best interest. I was bummed, but not too much longer now.
Another Aussie export I've been dying to get my hands on. I've featured the first 3 of these on WoW posts. Don't you love it when you get books you've featured?
I was so excited for this book when I first heard about it...a year ago. Since then, I've read a couple of multi-verse novels, so the premise isn't as exciting, and, frankly anything over 400 pages is just daunting to me in my current mind-set. That's not to say I'm not still stoked to read this--I am--but I may actually wait until it comes out in PB next summer (or whenever) to actually read it.


The Book of Broken Hearts by Sarah Ockler
Despite having a couple of her books on my Kindle, and checking out some of her earlier books from the library, I've never actually read anything by this author. I'm excited to read this one.
Nantucket Blue by Leila Howard
I read this last summer, but wanted to own a copy.
Another Little Piece by Kate Karyus Quinn
I've heard good things about this creepy story. I had the arc of this, but never got around to it.
Gone Girl by Gillian Flynn
So this book totally brings out my inner snob (sorry, I know it's not a great trait). I read this when it first came out a couple of years ago. AND I totally figured out what was going on almost immediately. I love this book and even though I remember it clearly--which is saying something since it has been a couple of years--I want to re-read before the film.
What I snagged from the library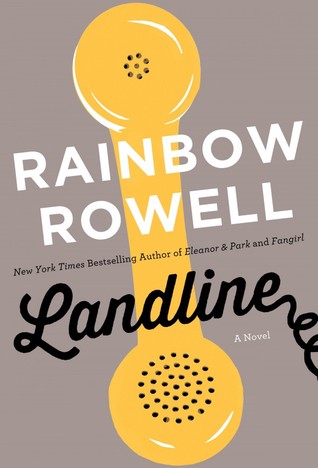 If you follow me on Instagram (@natflixandbooks), you know that I drove across town to snag this at a library that had a "no requests" copy even though I was pretty high up on the request list and probably wouldn't have had to wait very long. Whatever. I do what I want.
After enjoying similar "issue books" The Truth About Alice and Tease, I decided to give this book about a girl who gets caught sexting a try.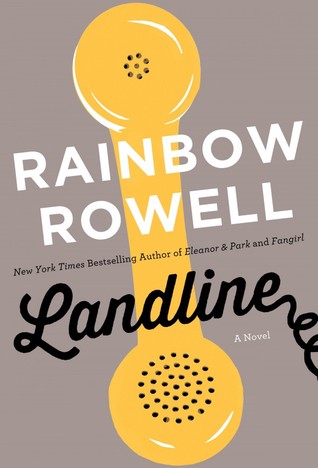 I am going to optimistically predict that I get a review for Landline up next week. I'm reading it now, so...
Well that's it for me this week. Feel free to leave a link to whatever weekend post you do (Stacking the Shelves, In My Mailbox, etc). I love to see what books people have recently snagged and especially enjoy hearing about my fellow bloggers' weeks. I hope you are all having a fabulous weekend!