Weekly Rewind
The new books on my shelves and my week in a nutshell.



Since I started this blog I've participated in Stacking the Shelves, which is a weekly feature hosted by
Tyngas Reviews,
and
I'm going to continue linking to that meme. Throughout my student teaching semester I was using my weekend post as a way to let people know what's going on in my life, so I've decided to rename my weekend post because this feature is more personal than just what books I've received. The Weekly Rewind will be about what's going on with me and my blog, as well as about the books I've added to my shelves.
Life: Holy beat, you guys. I'm seriously so exhausted that it is hard to even type this post up. I knew being a first year teacher was going to be difficult, especially while away from my husband, but I wasn't quite ready for the level of tired I am right now--and I'm teaching good kids. I have a couple of kids that are acting out a little bit, but I just keep reminding myself that they are only eighth graders. For the most part, the kids I have in my classes are sweet, good kids. I can't even imagine trying to work in a school where the students really acted out. I would fall apart!
I'm enjoying it so far. This week was a bit rough, I'm not going to lie, but my fellow teachers have continued to be very welcoming and helpful, and I love the assistant principal. I need to do some more exploring, but my commute is about an hour each way, and the days are just go, go, go, that all I want to do when I get home is eat a bowl of cereal and watch back-to-back episodes of Parks & Rec or ANTM on my new Roku.
Anyway, I made it through my first week as an official English teacher! Yay! Now bring on the 13 hours of sleep I'm about to get.
New Books: I'm sure I'll be featuring Isla next week (provided the bookstore has it when I go in tomorrow). All week, I just kept telling myself, "Just get through this first week, and you can buy yourself the book you've been waiting three solid years for as a reward." I never buy new HB books, but you better believe I'm treating myself to that. I've managed to avoid a single word about it (so, please, for the love of God, don't say anything in the comments!!), and cannot wait to spend the weekend curled up in bed/on the couch/etc. I have some curriculum to work on--which is going to be the recurring theme this year, I'm sure--but luckily I don't have any grading to do yet, so I'll be able to find some time to get into this weekend.

I'm still in one of the worst slumps ever, but I haven't given it TOO much thought with the moving and the starting a teaching career and so on and so forth. I'm sure Isla is exactly what I need to snap my ass out of it. On the plus side, I have been listening to audio books during my commute. So far I've listened to the first two books in the Heist Society series (books I've read a half a dozen times already). I love audio books, but I sometimes find that I need to listen to books I've already read because I will space out while driving and will realize I haven't heard a word for the last 3 minutes or so. If I'm listening to something I've already read, then it's really no big deal.
Other than that, I do have some books I'm excited to feature this week, so without further adieu, I hope you are all having splendid weekends!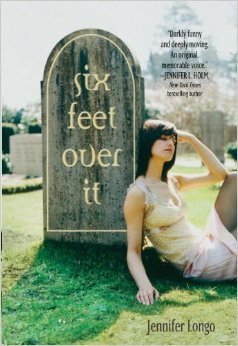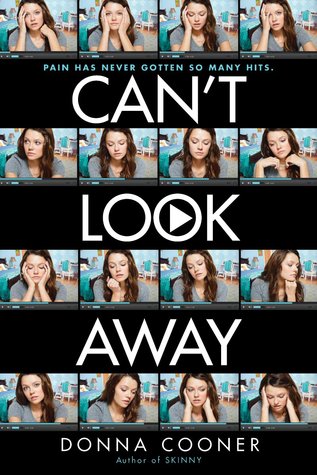 I'm intrigued by the idea of a Amityville Horror YA book, but I have to admit that the early star ratings have me a bit worried.
I've always been drawn to books/stories that take place in funeral parlors. It's what makes me fun at parties.
A woman connects with the rough students she teaches through Greek tragedies.
A girl with a popular online personality deals with the death of her sister.
GR says: The Lovely Bones meets Black Swan in this haunting psychological thriller with twists and turns that will make you question everything you think you know.
Finding Ruby Starling
by Karen Rivers
It's the Parent Trap, basically.
What I snagged from the library
I was going to skip this this week, but an hour after I originally posted this, I found out that the library purchased over a dozen e-books I suggested for them. Made my night! I couldn't get them all, of course (damn limits), but here are a few...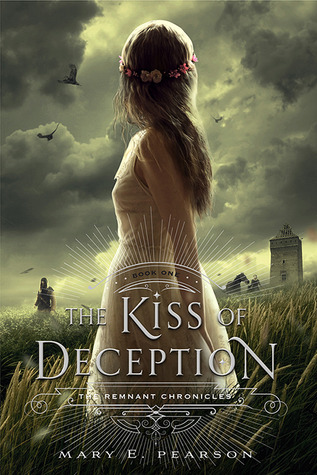 I skipped this when it was available, and then kicked myself when all the raves started pouring in. Definitely excited for this one.
I've been meaning to read this book about a trio of sisters with super powers for AGES.
This one, too, has been on my TBR pile for forever.
Yeah, also this one. I've tried a couple of times to read this one, but haven't been able to get into it. Now that the series is completely out, hopefully I'll get through it this time. I adore--adore--the covers for this series.

Well that's it for me this week. Feel free to leave a link to whatever weekend post you do (Stacking the Shelves, In My Mailbox, etc). I love to see what books people have recently snagged and especially enjoy hearing about my fellow bloggers' weeks. I hope you are all having a fabulous weekend!