Weekly Rewind
The new books on my shelves and my week in a nutshell.
Since I started this blog I've participated in Stacking the Shelves, which is a weekly feature hosted by
Tyngas Reviews,
and
I'm going to continue linking to that meme. Throughout my student teaching semester I was using my weekend post as a way to let people know what's going on in my life, so I've decided to rename my weekend post because this feature is more personal than just what books I've received. The Weekly Rewind will be about what's going on with me and my blog, as well as about the books I've added to my shelves.
My Life and Blog
Life: I'M HOME!!! This is going to be brief, but my husband is out for a little bit with the groom, so I figured I'd take a minute to write a quick update. It's so nice to be home. Besides my husband and cats, I miss my bed, having cable, and just PA in general. I wish it was for longer than 3 days, but I'll take whatever I can get. Tomorrow is the wedding, which should be pretty fun.
I've been re-reading Gone Girl in preparation of the movie next month. It's actually been a great choice to help break me out of what has been an on-going book slump.

It's c

ertainly the longest slump I've ever gone through, so I'm happy that something has helped me snap out of it. Even if you mostly read YA, I cannot recommend this brilliant book enough. I read it when it very first came out--before there was any hype--and spent the next 6 months, at least, telling everyone I know that they should pick it up.
New Books: As always, I have some new books to share, so without further adieu, I hope you are all having fabulous weekends!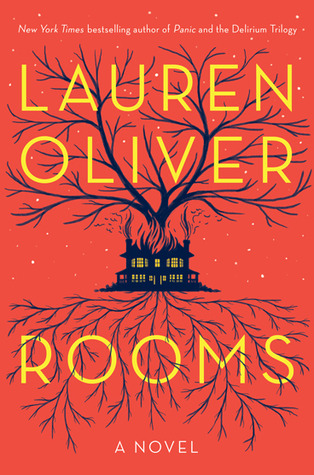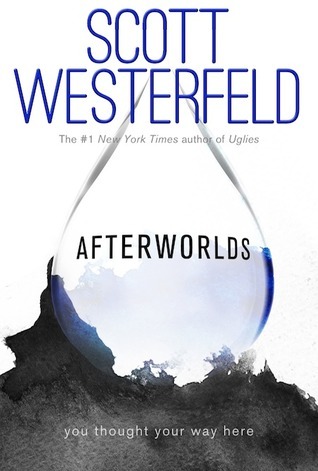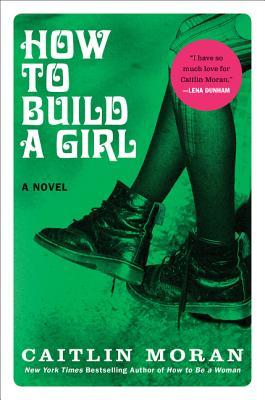 According to GR this is: "
A sweeping historical romance about a witch who foresees her own murder--and the one boy who can help change her future." Despite my lack of being around lately, I haven't escaped the buzz surrounding this one. I'm excited to read it. I'm a bit nervous because I'm always more intrigued by the idea of witches more than I am actually witch stories...
I'm so psyched for this adult novel that follow a house occupied by both ghosts and humans.
Afterworlds
by Scott Westerfeld
The premise of this novel within a novel reminds me of The Blind Assassin by Margaret Atwood which is one of my ALL time favorites. I have to admit that I'm finding the 600 page count a bit daunting, though.
The Bodies We Wear
by Jeyn Roberts
Per GR: "
A streetwise girl trains to take on a gang of drug dealers and avenge her best friend's death in this thriller..." Sounds pretty awesome. I love this cover, too.
Jessica Darling's It List #2 by Megan McCafferty
Jessica Darling is my spirit animal. I would rather be reading about adult Jessica over MG Jessica, but I'll take what I can get.
Messenger of Fear by Michael Grant
I'm actually not exactly sure what this is about, but a couple of trusted friends have given it high star ratings, so I'll definitely give it a try.
How to Build a Girl
by Caitlin Moran
Endorsed by Lena Dunham and set in the 90s. Sold.
The Scandalous Sisterhood of Prickwillow Place by Julie Berry
This book about the girls at a private school who are both trying to solve and cover up their head mistress's murder so the school doesn't get shut down sounds adorable.
Unfriended by Rachel Vail
I'm trying to get a little more interested in MG now that I'm teaching 8th grade. I have to admit that I'm definitely still more interested in YA and adult novels, but I think we can all relate to how stressful friendships can be at their crucial age.
Well that's it for me this week. Feel free to leave a link to whatever weekend post you do (Stacking the Shelves, In My Mailbox, etc). I love to see what books people have recently snagged and especially enjoy hearing about my fellow bloggers' weeks. I hope you are all having a fabulous weekend!