Weekly Rewind
The new books on my shelves and my week in a nutshell.
Since I started this blog I've participated in Stacking the Shelves, which is a weekly feature hosted by Tynga's Reviews, and I'm going to continue linking to that meme. Throughout my student teaching semester I was using my weekend post as a way to let people know what's going on in my life, so I've decided to rename my weekend post because this feature is more personal than just what books I've received. The Weekly Rewind will be about what's going on with me and my blog, as well as about the books I've added to my shelves.
Life: It was so nice to be home last weekend, but it went by way too quickly! My next trip is already booked, though, and only 3 weeks away, so it won't be bad. As much as it sucks to be away, I have to admit that this year is flying by. I also have to admit that my weekend in PA made me realize how nice it's been to not spend a winter in PA. Lol. It was so f-ing cold I really didn't even want to leave my house the entire time. My husband said it was supposed to drop down to -20 windchill yesterday. That's just way, way too cold. Even in FL it dropped down to the 20s overnight. Super ready for spring. I'm looking forward to May, especially.
New Books: I have a few books to show you today. March is going to be an excellent month, book-wise. Not only do I have some awesome ARCs, but a lot of books I want to own are coming out in PB.
That's about all that's going on. I'm pretty tired tonight, so will skip the blathering on. So without further adieu, I hope you are all having awesome weekends!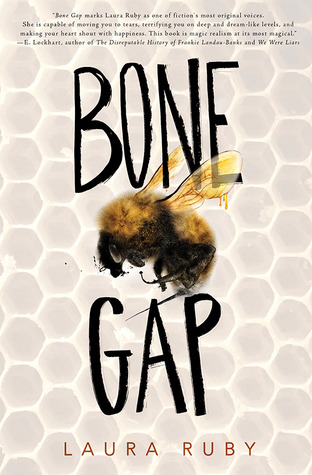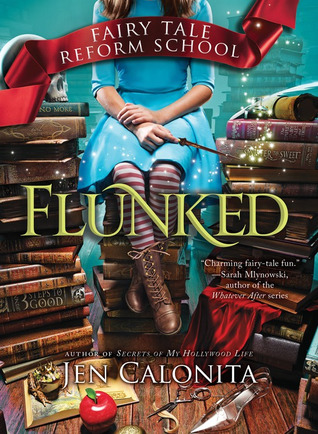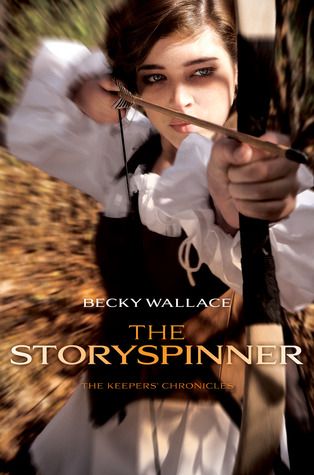 I've been looking forward to this YA answer to LA Confidential. I hope to read it this weekend.
This book about a small town and a missing girl sounds intriguing. I really like the minimal cover, too. I've heard this one is pretty weird, but sometimes weird is good.
Flunked: Fairytale Reform School
by Jen Calonita
I'm not going to lie, I snagged this MG book on the cover alone. Seriously, how charming is this cover?
Razorhurst by Justine Larbalestier
Per GR:
In the vein of The Diviners and The Petal and the White,Razorhurst reimagines the notorious history of a mob-controlled Sydney—with a paranormal twist. Sold.
Not Otherwise Specified by Hannah Moskowitz
This story of a bi-sexual girl who loves ballet and is recovering from an eating disorder sounds kind of heavy, but good.
Per GR:

Drama and danger abound in this fantasy realm where dukes play a game for the throne, magical warriors race to find the missing heir, and romance blossoms where it is least expected.
What I snagged from the library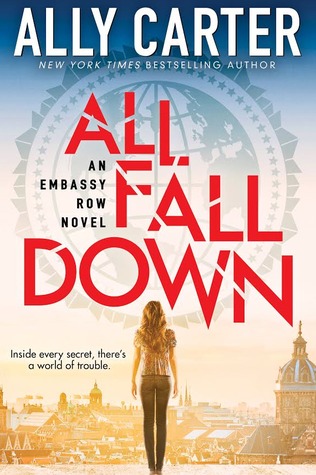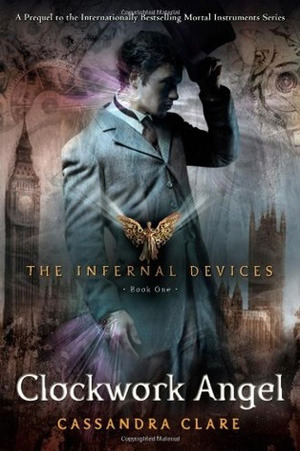 Books:
I started the e-arc of this a few weeks ago, but ended up setting it aside. It wasn't bad, but I have to admit that I'm not loving it nearly as much as The Heist Society. I do want to finish this, though, and hope it was just my mood.
Yes, I've checked this out again. I truly want to read it...
Audio Books:
This is my first book by Cassandra Clare. I started this a couple of days ago and am enjoying it so far.
Well that's it for me this week. Feel free to leave a link to whatever weekend post you do (Stacking the Shelves, In My Mailbox, etc). I love to see what books people have recently snagged and especially enjoy hearing about my fellow bloggers' weeks. I hope you are all having a fabulous weekend!