Waiting on Wednesday
is a weekly event hosted by Breaking the Spine that spotlights upcoming releases we are eagerly anticipating. Click the link to see the original post plus a whole slew of links to other blogs. After you read this one, of course

.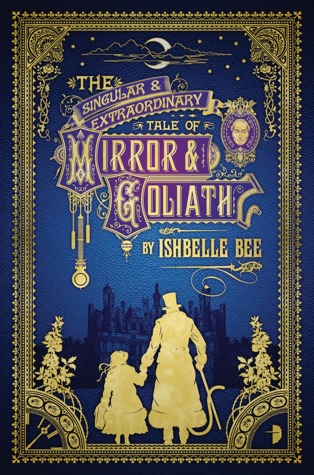 The Singular & Extraordinary Tale of Mirror & Goliath

Author: Ishbelle Bee
Publisher: Angry Robot
Release Date: October 28, 2015
Link to
Goodreads:
In the summer of 1887 my grandfather stole a clock.
It was six feet high
and the shape of a coffin.

1888. A little girl called Mirror and her shape-shifting guardian Goliath Honeyflower are washed up on the shores of Victorian England. Something has been wrong with Mirror since the day her grandfather locked her inside a mysterious clock that was painted all over with ladybirds. Mirror does not know what she is, but she knows she is no longer human.

John Loveheart, meanwhile, was not born wicked. But after the sinister death of his parents, he was taken by Mr Fingers, the demon lord of the underworld. Some say he is mad. John would be inclined to agree.

Now Mr Fingers is determined to find the little girl called Mirror, whose flesh he intends to eat, and whose soul is the key to his eternal reign. And John Loveheart has been called by his otherworldly father to help him track Mirror down…
Why I'm excited:
That cover!! Soooooo pretty! Even without this gorgeous cover, I love the way this sounds: the girl who is no longer human, the underworld, his intention to eat her (!). It all sounds amazing. I wants it.
What are you waiting for on this Wednesday? Link me up!
Hey lovely GFC and new followers, please follow me by Bloglovin. (I like to follow back, so please let me know if you're a new follower--and leave a link!) Thank you!!!