Weekly Rewind
The new books on my shelves and my week in a nutshell.
Since I started this blog I've participated in Stacking the Shelves, which is a weekly feature hosted by Tynga's Reviews, and I'm going to continue linking to that meme. Throughout my student teaching semester I was using my weekend post as a way to let people know what's going on in my life, so I've decided to rename my weekend post because this feature is more personal than just what books I've received. The Weekly Rewind will be about what's going on with me and my blog, as well as about the books I've added to my shelves.
Life: Even though spring break was a couple of weeks ago, I have a four-day weekend for the Easter holiday. I'm not going to lie, it's one of the best things about being a teacher. I plan to spend it really settling down and beginning the job search for the fall in earnest. As much as I love my job and school, I have to at least try to find a job closer to my husband. I just cannot imagine another year of only seeing him every six weeks or so. It's been so hard on both of us. Not to be a broken record, but job hunting is on my mind as schools start posting openings for the fall.
The weather is absolutely gorgeous in FL right now. As I type this I'm looking at the sunlight hit the pond out back. Blue skies, white clouds, slight breeze. I'm thinking about taking a day trip one day this weekend. We'll see. I definitely have some major grading I need to do, too, but if I power through one day, I should be fine.
Blog: I'm pretty proud of myself blog-wise. I posted reviews for The Start of Me and You and the movie Life of Crime which is a Jennifer Anniston crime caper that should have gotten more attention. I also posted memes for TTT and WoW.
New books: April is crazy-filled with good looking titles. I want to read all of the books I've been lucky enough to snag, but there are just not enough hours in the day. That said, I am going to do my best to get to all of these because I've been looking forward to them all. So without further adieu, I hope you are all having fabulous (hopefully long) weekends!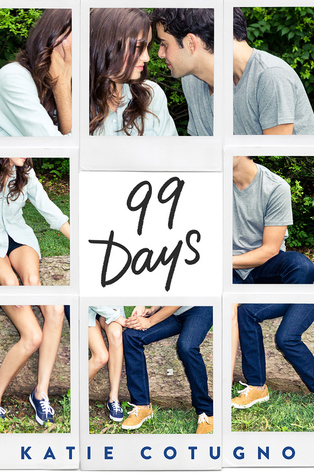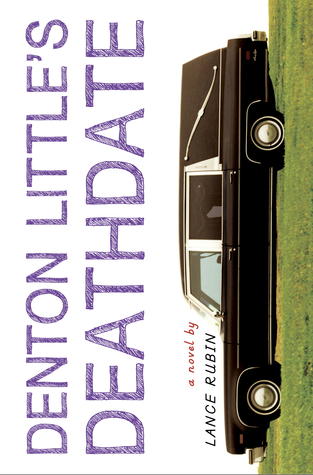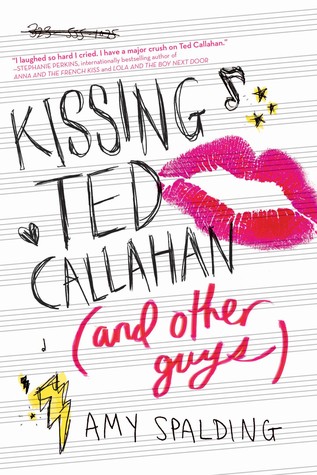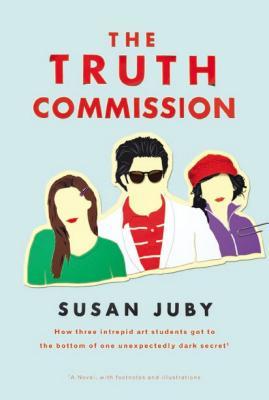 I finished this today and loved it. I especially loved the format of counting down the 99 days that Molly, the main character, had to spend back in her hometown before going to Boston for college. Review will be up next week.
The Prom Goer's Interstellar Excursion
by Chris McCoy
Billed as Superbad meets Spaceballs. A dude chases after his dream girl that was abducted by aliens. Sounds so fun.
Denton Little's Deathdate
by Lance Rubin
In a world where everybody already knows the day they are going to die, the hero's deathdate is approaching--and it's the day of the prom.
First There Was Forever
by Juliana Romano
I'm pretty far into this, and while I don't hate it, I'm fairly bored. The story of two girls and one boy has just been done, and the writing isn't special enough to make this original.
Kissing Ted Callahan
by Amy Spalding
I loved this author debut--and enjoyed her sophomore effort--so I'm excited for this one.
The Truth Commission
by Susan Juby
I'm excited for this for this reason, per GR:
This dryly funny, knife-sharp novel, written as "narrative nonfiction" by Normandy herself, features footnotes, illustrations and a combination mystery/love story that will capture readers from the first page.
Where They Found Her by Kimberly McCreight
An adult psychological thriller from the author of Reconstructing Amelia.
I adore the world of Oz and meant to read this when it first came out. I'm excited to dive into this one.
What I snagged from the library
I watched this a couple of nights ago. It's crazy how repulsive Jake Gyllenhaal is in this movie.
Birdman
by Michael Keaton
I'm not as excited for this one as, a true movie lover, I feel like I should be. It's due back to the library tomorrow...so it might not happen unless I decide to throw it into the dvd player in the next couple of hours.
Well that's it for me this week. Feel free to leave a link to whatever weekend post you do (Stacking the Shelves, In My Mailbox, etc). I love to see what books people have recently snagged and especially enjoy hearing about my fellow bloggers' weeks. I hope you are all having a fabulous weekend!