Weekly Rewind
The new books on my shelves and my week in a nutshell.
Since I started this blog I've participated in Stacking the Shelves, which is a weekly feature hosted by Tynga's Reviews, and I'm going to continue linking to that meme. Throughout my student teaching semester I was using my weekend post as a way to let people know what's going on in my life, so I've decided to rename my weekend post because this feature is more personal than just what books I've received. The Weekly Rewind will be about what's going on with me and my blog, as well as about the books I've added to my shelves.
Life: 20 teaching days left! And I'm going home on Wednesday night. This week went pretty quickly. The students finished their unit on figurative language and poetry. Next week we are starting The Diary of Anne Frank--the play. I plan on spending a good part of the weekend doing some job searching. That's honestly about all that is going on.
Blog: I was super busy this week getting interim grades posted and writing the unit test that I ignored the blog all week. I can't wait until the summer when I can actually read, write reviews, and blog hop. 5 more weeks.

New books: I snagged an awesome haul from the library book sale last week, and have some pretty review books to share as well. So without further adieu, I hope you are all having fantastic weekends!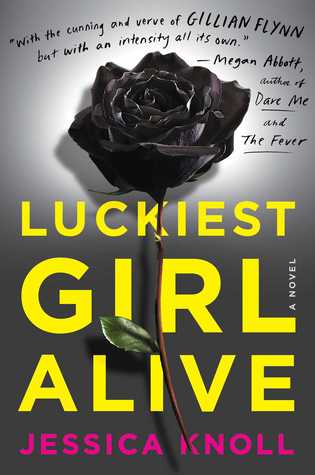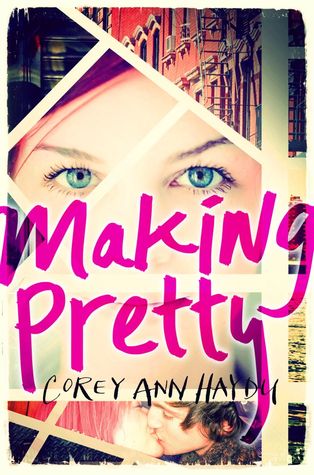 Per GR: "E
ternal Sunshine of the Spotless Mind
meets
We Were Liars
in this thought-provoking and brilliantly written debut that is part love story, part mystery, part high-stakes drama." Sounds amazing.
I'm not exactly sure what this is about, but I know it is supposed to have "twists" which is my kryptonite.
A psychological thriller about a missing girl.
This is an interesting premise: Each book in this paperback original series is told from the perspective of a different girl—Lyla, Aven, and Quinn—former best friends who wrote emails to their future selves back in freshman year about one thing they hope to accomplish before they graduate. When the emails get delivered on the first morning of their senior trip all three girls will spend the next three days trying to keep the promises they made to themselves four years ago. While each book follow's one girl's life-changing adventure, you have to read them all to get the whole story, including why they're no longer friends and whether they can get their friendship back on track.
An olympic hopeful finds out she has a heart condition that could ruin her dream.
A story about sisters named Montana and Arizona...which is painful, but I love sister stories.
The ghost of her best friend is pushing a girl to investigate a string of murders.
Four lucky girls spending a summer in Italy.
A teen girl computer hacker gets in over her head.
I've heard nothing but good things about this. Loving the fact that it is set at a boarding school.
I've heard great things about this one, too. It's about a teen whose parents are out of town when things go awry.
A group of friends decide to take down the reality show being filmed at their high school. Sounds fun.
I love the movie based on this book, but have never read it.
I was thrilled to find an ARC of this. I was planning on buying this in PB when it came out, but that cover change is the worst one I have ever seen.
I liked Splintered, but never got around to the sequels. I was pretty happy with this find, as well.
I didn't read the last book, but I couldn't resist snagging this...even if the series has grown pretty stale.
This book just came out a couple of months ago. I was surprised to find it at the sale. It's worth more than I spent on all of these (plus the two movies I forgot to include in the picture). Gotta love library sales!
What I snagged from the library
A Most Violent Year Jessica Chastain and Oscar Isaac
I love a good gangster film
Big Eyes with Amy Adams and Christoph Waltz
I'm excited to see a Tim Burton film that isn't...a Tim Burton film. I love both of these actors, and the story sounds interesting.
Cake with Jennifer Aniston
I'm ready to be outraged that Jen wasn't nominated for an Oscar. Love her.
Well that's it for me this week. Feel free to leave a link to whatever weekend post you do (Stacking the Shelves, In My Mailbox, etc). I love to see what books people have recently snagged and especially enjoy hearing about my fellow bloggers' weeks. I hope you are all having a fabulous weekend!