Waiting on Wednesday
is a weekly event hosted by Breaking the Spine that spotlights upcoming releases we are eagerly anticipating. Click the link to see the original post plus a whole slew of links to other blogs. After you read this one, of course

.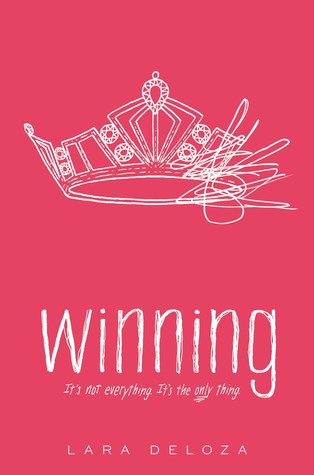 Winning
Author: Lara Deloza
Publisher: Random House
Release Date: June 28, 2016
Synopsis from
Goodreads:
House of Cards meets Election in this wickedly entertaining story about an uber-ambitious high school junior.

Whoever said being nice would get you to the top?

Certainly not Alexandra Miles. She isn't nice, but she's more than skilled at playing the part. She floats through the halls of Spencer High, effortlessly orchestrating the actions of everyone around her, making people bend to her whim without even noticing they're doing it. She is the queen of Spencer High—and it's time to make it official.

Alexandra has a goal, you see—Homecoming Queen. Her ambitions are far grander than her small town will allow, but homecoming is just the first step to achieving total domination. So when peppy, popular Erin Hewett moves to town and seems to have a real shot at the crown, Alexandra has to take action.

With the help of her trusted friend Sam, she devises her most devious plot yet. She'll introduce an unexpected third competitor in the mix, one whose meteoric rise—and devastating fall—will destroy Erin's chances once and for all. Alexandra can run a scheme like this in her sleep. What could possibly go wrong?

Why I'm excited:
Election is one of my all-time favorite books (and movies), so any mention of that will certainly get my attention. This doesn't sound nearly as witty, but it does sound fun, and I love books about the overly ambitious. Will definitely be keeping my eyes open for this one.
What are you waiting for on this Wednesday? Link me up!
Hey lovely GFC and new followers, please follow me by Bloglovin. (I like to follow back, so please let me know if you're a new follower--and leave a link!) Thank you!!!