Waiting on Wednesday
is a weekly event hosted by Breaking the Spine that spotlights upcoming releases we are eagerly anticipating. Click the link to see the original post plus a whole slew of links to other blogs. After you read this one, of course

.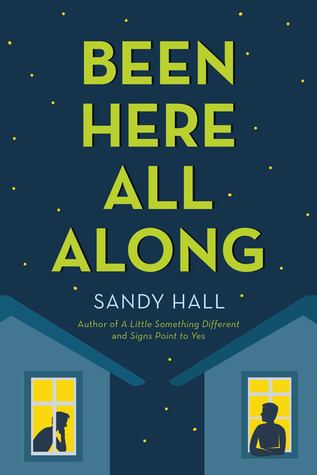 Been Here All Along
Author: Sandy Hall
Publisher: Swoon Reads
Release Date: August 30, 2016
Synopsis from
Goodreads:
Gideon always has a plan. His plans include running for class president, becoming head of the yearbook committee, and having his choice of colleges. They do NOT include falling head over heels for his best friend and next door neighbor, Kyle. It's a distraction. It's pointless, as Kyle is already dating the gorgeous and popular head cheerleader, Ruby. And Gideon doesn't know what to do.

Kyle finally feels like he has a handle on life. He has a wonderful girlfriend, a best friend willing to debate the finer points of Lord of the Rings, and social acceptance as captain of the basketball team. Then, both Ruby and Gideon start acting really weird, just as his spot on the team is threatened, and Kyle can't quite figure out what he did wrong…


Why I'm excited:
This is the "You Belong With Me" video but with dudes! This sounds so freaking cute. I love the titles Swoon Reads are putting out. I will definitely be keeping my eyes open for this one.
What are you waiting for on this Wednesday? Link me up!
Hey lovely GFC and new followers, please follow me by Bloglovin. (I like to follow back, so please let me know if you're a new follower--and leave a link!) Thank you!!!