Weekly Rewind
The new books on my shelves and my week in a nutshell.
Throughout my student teaching semester I was using my weekend post as a way to let people know what's going on in my life, so I've decided to rename my weekend post because this feature is more personal than just what books I've received. The Weekly Rewind will be about what's going on with me and my blog, as well as about the books I've added to my shelves.
Life: So this was a week. As much as I love my school (and I do), there are a couple of girls in my department that I just don't get along with very well. It isn't a big deal as I'm a professional adult, but they are seriously mean girls (like, straight up Regina George and Gretchen Weiner), and I totally had a run-in with them this week that left me so shaken. I wasn't planning on going home this weekend, but my husband is extremely sick and I need to go take care of him, but also because I just need to be around someone who loves me. I'm worried about him, though, he has been super sick all week and it has been so hard to be away from him when I don't know what it is that he has. He went to the hospital a few days ago and they gave him antibiotics, but he hasn't been eating and said they are making his stomach hurt even worse. Keep him in your prayers, please, if that is something that you do.
I'm typing this up on Thursday night and am so happy tomorrow is Friday...and that spring break is only one more week away. I seriously need a break.
Blog and reading:
Just a
WoW
this week. Have you seen this one? It's a retelling of the Canterbury Tales which is one of my favorite classics. This week I finished my reread of Rebel Belle. I haven't really started anything else yet (by which I mean I read the first chapter or so of about 10 books, but nothing has stuck yet), but I plan on starting Miss Mayhem, A Tyranny of Petticoats, and The Way I Used to Be next. I ended up taking Blue Lily, Lily Blue out during my commute (I just couldn't anymore. I definitely plan on finishing it before The Raven King comes out, but I needed a break from it). I just snagged Girls in White Dresses--which I've read, like, three times already--but I've never listened to the audio.
New Books: The Scholastic Book Fair rolled through my school last week. I was pretty restrained, but had to snag The Orphan Queen and Black Widow: Forever Red since both were in PB at the fair before they will be released everywhere else. PB is my preferred format, so. I also have a handful of review books to share. So without further ado, I hope you are all having fabulous weekends!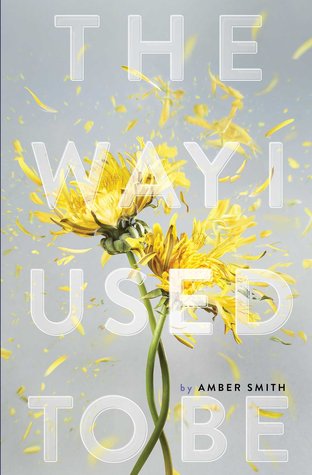 The "dead girl needs to figure out how she died" thing has been done to death (I'm so witty), but this looks fun anyway. Plus I love this cover, so...
This follows a girl recovering from a sexual assault. What makes it sound different is that it is told in four parts over the four years of high school. I'm excited to read this one.
So I just skimmed the beginning of a review for this that stated the synopsis of the book is a gigantic spoiler (why do publishers do that?), so I wouldn't read the synopsis (even though I personally already did) if you are interested in reading this.
A haunted house book that is frankly getting very poor reviews so this one probably won't happen.
This is a "Sliding Doors" type story about two different possible summers. I love these split stories.
I started reading this a couple months ago when I had it from the library. I ended up getting distracted and then had to take it back because it had holds. I'm excited to finish it.
I've been starting to wait until series are out before starting them. I have the second book, so I won't have to wait to read this duology. Yay.
What I snagged from the library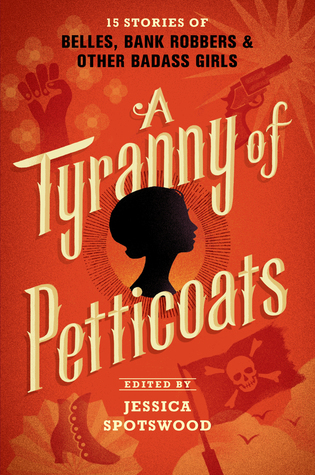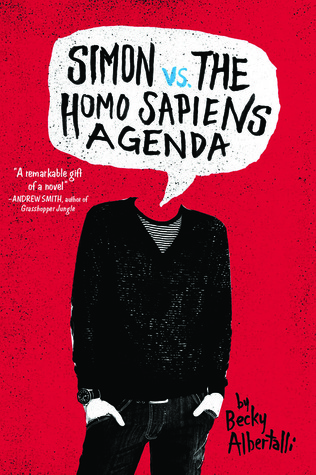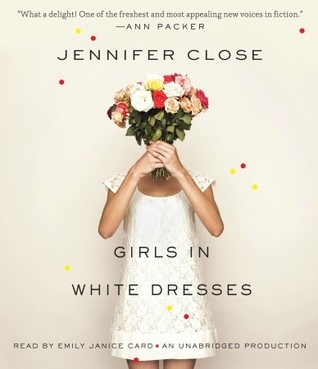 Books:
This compilation has long been on my most anticipated 2016 reads, so I'm thrilled to have this.
I've been meaning to read this for ages. I've heard it's awesome.
Audio:
I adore this book and have read it several times, but have never listened to the audio.
Movie:
In the Heart of the Sea
Soooooooooo excited!
Well that's it for me this week. Feel free to leave a link to whatever weekend post you do (Stacking the Shelves, In My Mailbox, etc). I love to see what books people have recently snagged and especially enjoy hearing about my fellow bloggers' weeks. I hope you are all having a fabulous weekend!