Weekly Rewind
The new books on my shelves and my week in a nutshell.
Throughout my student teaching semester I was using my weekend post as a way to let people know what's going on in my life, so I've decided to rename my weekend post because this feature is more personal than just what books I've received. The Weekly Rewind will be about what's going on with me and my blog, as well as about the books I've added to my shelves.
Life: Last weekend ended up being a lot of fun. Sunday was my 11th wedding anniversary. We went to a nice dinner on Saturday, and then went to a good friend's party on Sunday. I made a very yummy rose lemonade (rose wine, fresh lemon juice, simple syrup), and drank my fair share of it. It ended up being a gorgeous day in the mid-70s, which was such a nice break from the 90 degree weather we've been having. One of my closest friends moved to Arizona a couple of months ago, and I seriously cannot even imagine dealing with, like, 115 degree weather. I'm from the Mountain West, so I know that there is definitely a difference between dry and humid heat...but it doesn't matter if it is a dry heat once you get over 100 degrees.
For those who showed concern the last time I talked about it, my fat kitty is still alive and doing alright. He has definitely lost some weight, but he is still very interested in food and wants to be petted and loved, so I don't think we need to worry about putting him out of his misery yet. I've loved spending time with him and my other lovely kitty this summer.
Blog and reading: A WoW this week and a review for The Female of the Species (which is pretty early, but I couldn't wait to share my thoughts on this important book). I'm having a hard time getting into anything after reading The Female of the Species, but I plan on reading Simon Vs. the Homo Sapiens Agenda next, which I purchased yesterday. I also started Smash & Grab last night, but only got through the first chapter before falling asleep.
New Books: I have a nice handful of pretties to share with you today. So without further ado, I hope you are all having fabulous weekends!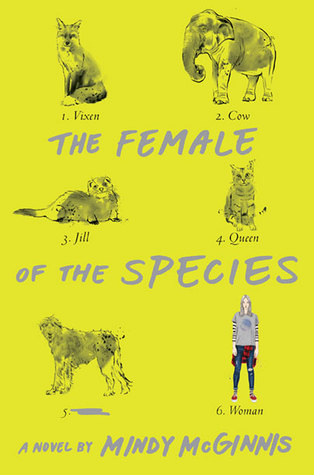 This book is dark and violent and important. The link to my review is above if you're interested.
I love this cover and was hoping for a Heist Society-type story when I snagged this. I've only read the first chapter and a half or so, but I'm not loving it so far. My biggest complaint is that male POV (in what I'm assuming is just a dual POV story) is apparently Hispanic because he keeps dropping Spanish words...but really awkwardly. I'm going to give it another 10% or so.
A teen girl gets a dream job as a dating blogger/intern for a NY magazine, but she lied about her dating experience to get it. Sounds cute.
I think this book about a woman on a cruise who swears she saw the woman next door go into the water has a good chance of being the "big thriller" of the summer. Anyone read this one yet?
I've heard nothing but good things about this one. I read the first few chapters months ago, but had to take it back to the library before I could finish it. I'm looking forward to finishing this one.
Over the course of a night, a couple decides if they are going to try for a long-distance relationship or split up before they leave for separate colleges.
What I snagged from the library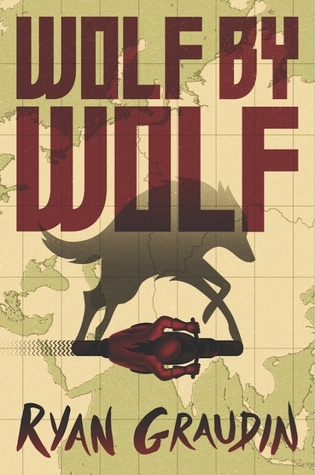 Books:
I was so excited to read this last fall...and then just kind of forgot about it. I'm trying to read a mix of books I couldn't get to over the school year and ARCs this summer.
I have to admit that I was way more excited to read this book before I realized that it was by an author whose debut I kind of hated last year. I'm going to give it a shot, though, so we'll see.
Movies:
10 Cloverfield Lane
We watched this last night. It is pretty good. John Goodman is so very, very creepy, and I love Mary Elizabeth Winstead (who I always think of as Ramona Flowers).
Whiskey Tango Foxtrot
My love of Tina Fey knows no bounds. I'm so excited for this one.
Well that's it for me this week. Feel free to leave a link to whatever weekend post you do (Stacking the Shelves, In My Mailbox, etc). I love to see what books people have recently snagged and especially enjoy hearing about my fellow bloggers' weeks. I hope you are all having a fabulous weekend!