Weekly Rewind
The new books on my shelves and my week in a nutshell.
Throughout my student teaching semester I was using my weekend post as a way to let people know what's going on in my life, so I've decided to rename my weekend post because this feature is more personal than just what books I've received. The Weekly Rewind will be about what's going on with me and my blog, as well as about the books I've added to my shelves. This post is linked to Stacking the Shelves over at Tynga's Reviews and the Sunday Post over at Caffeinated Book Reviewer.
Life: I'm typing this up on Thursday night because I'll be doing the four hour drive home to PA tomorrow. One of my favorite parts of just being home for the summer was not worrying about being on the road for eight hours almost every weekend. At least it's a pretty drive. This week was chock-full of PD (personal development) days. I still have a few things to wrap up tomorrow to get ready for the first day of school Monday, but I'm about as ready as I'm going to be. The first week of school is pretty exhausting. As a teacher I know I need to go over the rules and expectations and the getting to know you activities, but all I really want to do is dive into the curriculum. It has been rough transitioning back to a normal (read: early) schedule after literally sleeping in until about 10am every single day this summer. I'm such a night owl and my sleep schedule will automatically revert itself if you give me even three days off in a row. I've taken an afternoon nap every day after work this week.
Blog and reading: This week I posted a WoW and I featured Nevernight on my feature The Grass is Always Greener. I am currently listening to Amy Schumer's book, The Girl With the Lower Back Tattoo, and am still rereading Second Helpings. I started Sometimes We Tell the Truth last night, but didn't get very far before passing out (despite the nap).
New Books: September has some beautiful titles, and I'm excited about all the pretties I have to share today. So without further ado, I hope you are all having fabulous weekends!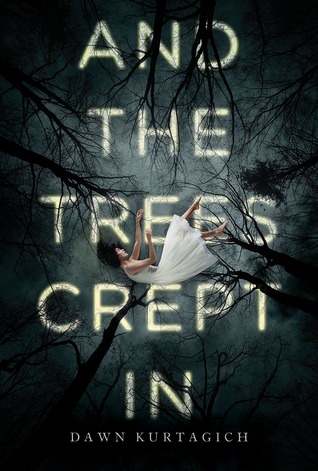 I was so excited when I got my hands on this one, but have to admit that my excitement has cooled a bit after seeing some pretty middling reviews. I am going to go in with an open mind, though, because I love this cover and DC has become more important to me this past year.
To be honest, I usually like the idea of witch books more than I like reading witch books, but I've been excited for this one for awhile.
So, yeah, see above, but isn't that cover striking?
I just bought this author's debut (I believe) a couple of weeks ago. I haven't delved into it yet, but both it and this one look deliciously creepy and I'm excited to read both.
ng of The Canterbury Tales. How could I say no to that?
I often turn to fluffy contemporary when I'm feeling overwhelmed by my TBR and this one looks adorable.
I love reading writing advice and love the cover of this one. I am determined that this is the year that I write the novel I've been sitting on for years. Taking naps every day isn't helping that goal. At all.
Two experts discuss and debate 100 of the best TV shows of all time. I love nonfiction books like this.
Well that's it for me this week. Feel free to leave a link to whatever weekend post you do (Stacking the Shelves, In My Mailbox, etc). I love to see what books people have recently snagged and especially enjoy hearing about my fellow bloggers' weeks. I hope you are all having a fabulous weekend!