Waiting on Wednesday
is a weekly event hosted by Breaking the Spine that spotlights upcoming releases we are eagerly anticipating. Click the link to see the original post plus a whole slew of links to other blogs. After you read this one, of course

.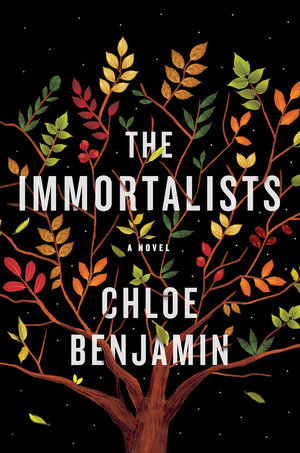 The Immortalists
Author: Chloe Benjamin
Publisher: G.P. Putnam
Release Date: January 9, 2018
Goodreads:
If you were told the date of your death, how would it shape your present?
It's 1969 in New York City's Lower East Side, and word has spread of the arrival of a mystical woman, a traveling psychic who claims to be able to tell anyone their date of death. In search of one thing they can know for sure, the Gold siblings — four adolescents on the cusp of self-awareness — sneak out to hear their fortunes.
Their prophecies inform the next five decades. Golden boy Simon runs away to San Francisco, where he lives a life of decadence and unmitigated sexuality; chameleonic Klara becomes a magician obsessed with blurring fantasy and reality; Daniel, a natural leader, rises in ranks as a prestigious military doctor; and shy, bookish Varya throws herself into longevity research, where she tests the boundary between science and immorality.
A sweeping novel of remarkable ambition and depth, THE IMMORTALISTS probes the line between destiny and choice, reality and illusion, this world and the next. It is a deeply moving testament to the power of story, the nature of belief and the unrelenting pull of familial bonds.

Why I'm Excited: The synopsis reminds me of the witch in Big Fish (one of my favorite movies). I love books that follow several members of the same family--and the knowing their death date adds a new (ok, not brand new) twist. I'm loving that cover, too. A lot. I'll definitely be keeping my eyes open for this one.


What are you waiting for on this Wednesday? Link me up!