Weekly Rewind
The new books on my shelves and my week in a nutshell.
Since I started this blog I've participated in Stacking the Shelves, which is a weekly feature hosted by Tynga's Reviews, and I'm going to continue linking to that meme. Throughout my student teaching semester I was using my weekend post as a way to let people know what's going on in my life, so I've decided to rename my weekend post because this feature is more personal than just what books I've received. The Weekly Rewind will be about what's going on with me and my blog, as well as about the books I've added to my shelves.
Life: One more week before I start my new job. Like I told you last week, I was hired at a school in the state of Virginia which will allow me and my husband to see each other on weekends (a vast improvement over going 5-9 weeks at a time without seeing each other). Like starting any new job, I'm a bit nervous--especially since I'll be teaching 6th grade after teaching 8th grade last year (and 12th grade during my student teaching!). I think it will be an interesting dynamic to be with the kids just coming in to middle school instead of the students about to leave it.
I was able to find a place to stay on Sunday when we went down to look at houses/apartments. I'm going to be rooming with a girl who teaches in my district (although not my school), which is nice since I know she's been "vetted" by the school district. She seems really nice. She lives in a three-story townhouse that her mom owns, but her mom doesn't live there. The girl I'm going to be rooming with lives in the basement with her boyfriend, the second--main--floor is the common space (living room/kitchen), and I'll have the master bedroom upstairs on the third floor with my own in-suite bathroom. I'm kind of nervous to have a roommate. I seriously haven't lived with anyone besides my husband in FOREVER. I've only had two roommates my whole life, both in the same year--when I was 19-20--and both were kind of disastrous. After that, and before my husband and I moved in

together, I lived alone in a one-bedroom. Like I said last week, I'll be making more money, but living in the DC area is ridiculously expensive! I could probably have stretched it and gotten a one-bedroom, but then I wouldn't have seen a penny of my raise, and I would have had to sign a year long lease. Even if I end up having to work in VA for more than one year, I will definitely be spending next summer back at home. The girl I'm living with is going to let me do a 10 month lease and I'll be paying about $400 less a month than I would if I lived alone. Considering I'll be coming home most weekends, and will be SO busy during the school week (especially since I'll have to design a new curriculum for a different grade), it will be worth it to have a roommate (hopefully...she really does seem nice and easy-going). I love that she is a teacher, too, so our schedules will be similar and she'll know what I'm going through. She is a first-grade teacher, though, so our school lives will definitely be different.
My husband's birthday was on Tuesday. We spent the day at our favorite lake doing some fishing. We didn't bring anything home, but the day was gorgeous and we had a great time. This is my favorite picture

from the day.
I can't believe I'm down to only one more week! This summer FLEW by. If I was going back down to FL, I would have had to leave tomorrow! I have soooo much to do before I leave...which is w

h

y I'm posting a book-length weekly rewind post. Procrastination is the name of my game. Lol.
Blog and reading: This week I posted a WoW with my favorite cover of 2016...so far. I'm still reading The Cuckoo's Calling and The Cure for Dreaming and am still enjoying both. I have also started Trouble is a Friend of Mine which is weird, but

fast

-paced.
New books: I have a pile of books to share with you this week. So without further ado, I hope you are all having fabulous weekends...and wish me luck! I start next Friday--just for new-hire in-service, not, like, teaching actual students yet--so the next post I write will be from VA.
For review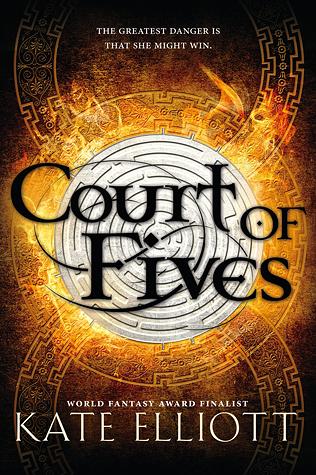 Per G

R:
Jessamy's life is a balance between acting like an upper class Patron and dreaming of the freedom of the Commoners. But at night she can be whomever she wants when she sneaks out to train for The Fives, an intricate, multi-level athletic competition that offers a chance for glory to the kingdom's best competitors." Which frankly sounds like a mash-up of The

Hunger Games and Throne of Glass, but I'm willing to give it a shot.
This book about a girl trying to p

ass as

"old-money" is one of the buzziest adult b

ooks this summer.
Missing girls,

amnesia

, sinister f

orces? Yes. Yes, please.
I will write

it. Someday.
I've been meaning to read this multi-verse novel for forever. And I have an arc of the sequel, so if I love it, I don't have to wait.

..
I really enjoyed this when I read it a couple of years ago. It has one of my favorite book teachers, and wanted to

own a copy. Done.
What I

snagged from the library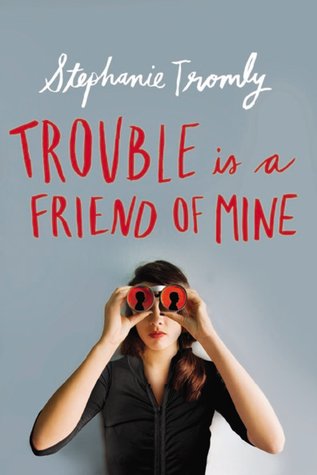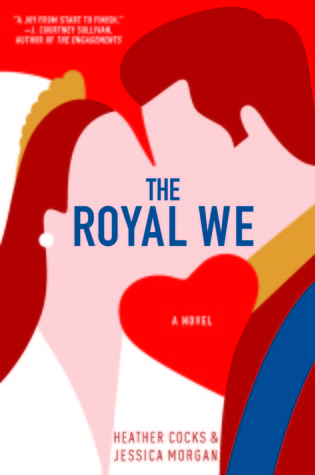 I'm about a quarter of the way through this. It's weird, but quick. I'm certainly curious to see

who committed the crime.
I'm bummed this finally came in for me at the very end of the summer. I've been on the list since late May. I plan on continuing to use my city's library because I will be home so often, but this book is HUGE and I won't be able to renew...so I don't know if I should even bother starting it.

..
Audio:
Full disclosure: I bought a copy of The DUFF last year in anticipation of the movie, but didn't read it. I planned on most certainly, definitely reading it before the film came out on DVD, but didn't get around to it...and then I totally watched the movie a couple of weeks ago. It was cute, but I could already tell that it was pretty different from the book based on the first chapter or so. Because I'm going to be driving for HOURS each weekend, I figured I better stock up on some audio

books.
This is easily one of my most anticipated films of the year. I cannot freaking wait to watch this.
Well that's it for me this week. Feel free to leave a link to whatever weekend post you do (Stacking the Shelves, In My Mailbox, etc). I love to see what books people have recently snagged and especially enjoy hearing about my fellow bloggers' weeks. I hope you are all having a fabulous weekend!