Weekly Rewind
The new books on my shelves and my week in a nutshell.
Since I started this blog I've participated in Stacking the Shelves, which is a weekly feature hosted by Tynga's Reviews, and I'm going to continue linking to that meme. Throughout my student teaching semester I was using my weekend post as a way to let people know what's going on in my life, so I've decided to rename my weekend post because this feature is more personal than just what books I've received. The Weekly Rewind will be about what's going on with me and my blog, as well as about the books I've added to my shelves.
Life: Just one more week until Christmas break. One. More. Week. You can feel it in the air, too, the kids are getting so restless...I'm getting so restless. They'll be working on a research project for the majority of next week, though, so I'll mostly just be letting them go to work on it. I'm staying in VA again this weekend...and my husband is staying in PA. I was hoping he was going to make it down, but he isn't. I'll be home for two weeks starting next Friday, though, so it isn't too bad. I'm so beat that I'm debating between taking a nap after I type this up, or just going to bed super early. Either way, I'm looking forward to a relaxing weekend of reading, sleeping, and watching TV (and grading a huge pile of the tests that they took today).
Blog and reading: Just a WoW this week. My desire to blog has been pretty low lately. I'm hoping to get some more posts up (and some more scheduled) during the break. My husband is pretty obsessed with his newest PS4 game, so I know I'll have plenty of time to entertain myself over those 2 weeks (and I am going to bust my ass to get all my grading done before Friday so I won't even have to THINK about school over break). This week I finished both Killer Instinct and All In (the second and third books of The Naturals series). I liked the second book more than the third, but enjoyed both. I finished listening to Hunger Makes Me a Modern Girl by Carrie Brownstein during my journey home from school today. I enjoyed it, as well, although I really only know her from Portlandia and the book is about her time in Sleater-Kinney. I've been reading This is Where it Ends off and on. School shooting books are, for obvious reasons, hard for me to read. I also plan to start All Fall Down this weekend so that I can jump into the second book before it releases. There is also a very good chance that I will start The Unexpected Everything this weekend. I don't think I can wait. I plan to listen to Vicious by V.E. Schwab next which is one of my all-time favorite novels. I was thrilled when I saw my library had it on CD. I can't wait to listen to the audio version!
New Books: Just a couple of review books today, plus a handful of library books. I kind of like these smaller hauls, to be honest, I'm trying not to let my review book overwhelm me, but sometimes I do feel a bit over my head. I just don't have the time or energy to read more than a book or two a week, but tend to add several new books every week. Blah, blah. You've all heard this before. I tend to ramble when I'm tired. Also, I seriously apologize if you've left a comment the past couple of weeks and I didn't get back to you. I've been so busy with school these past couple of weeks and was sick last weekend to boot. I promise I'll be by your blogs this weekend! So, anyhoo, I hope you all have fabulous weekends!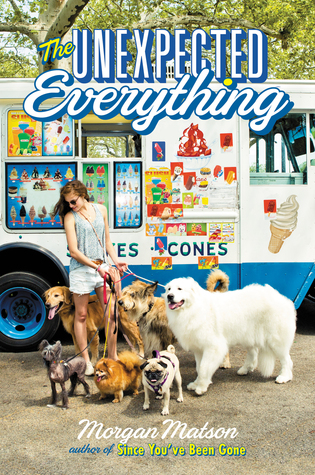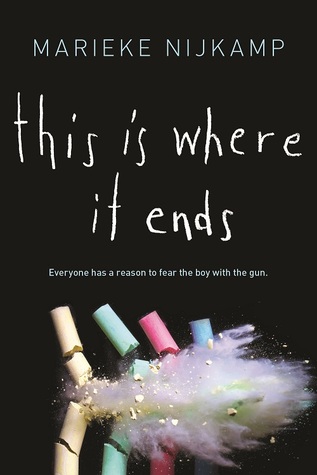 I'm about 1/3 of the way through this, and while it is well-written, I am struggling to get through the tough material.
I have, but haven't read, the first book in this series. I plan to start it this weekend. I love the author's Heist Society books, but have never gotten into the Gallagher Girls series.
What I snagged from the library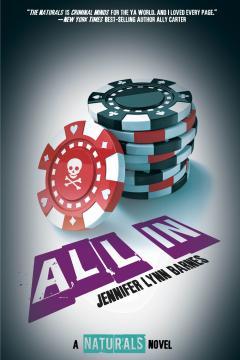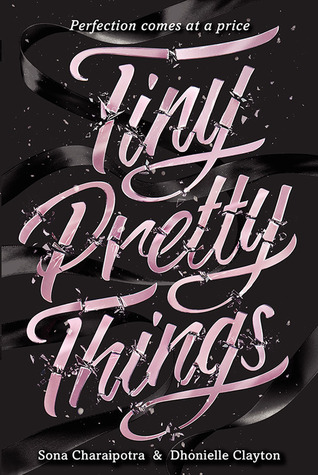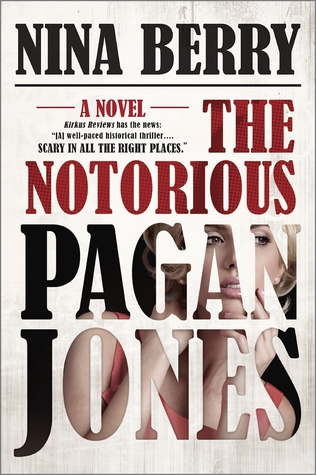 Books:
All In
by Jennifer Lynn Barnes
I finished this today during my lunch break. While this was my least favorite of the series so far, I enjoyed it enough to continue the series when the next book comes out next year.
I've had this a couple of time, but just haven't gotten to it yet. Maybe I'll get to it this weekend, as well. I LOVE books that focus on the world of ballet, so it is definitely right up my alley.
This is also one I've had before, but one I do truly want to read...so hopefully this time I'll get to it.
Movie:
Trainwreck
Yaaaasssss! So excited! Amy Schumer is my favorite. I saw her live a few years ago and have been so happy to see her star continue to rise since then. She's hilarious.
Well that's it for me this week. Feel free to leave a link to whatever weekend post you do (Stacking the Shelves, In My Mailbox, etc). I love to see what books people have recently snagged and especially enjoy hearing about my fellow bloggers' weeks. I hope you are all having a fabulous weekend!