Weekly Rewind
The new books on my shelves and my week in a nutshell.
Since I started this blog I've participated in Stacking the Shelves, which is a weekly feature hosted by Tynga's Reviews, and I'm going to continue linking to that meme. Throughout my student teaching semester I was using my weekend post as a way to let people know what's going on in my life, so I've decided to rename my weekend post because this feature is more personal than just what books I've received. The Weekly Rewind will be about what's going on with me and my blog, as well as about the books I've added to my shelves.
Life: I've been home for the last week and time is just flying by. It is so easy (too easy) to slip into a vacation schedule of staying up way too late and laying around like a worthless sloth all day. We've done a few things: We saw Star Wars (loved it), we had dinner with our Italian neighbors and their many, many kids and grandkids like we always do on Christmas Eve when we are in PA (instead of FL or WY), and I've made one shopping trip to Half Price Books (I didn't find any books, but I did pick up a handful of magazines for fifty cents each). Christmas--today--has been pretty uneventful. We opened our presents this morning and I cooked breakfast. We had Chinese for dinner since neither of us felt like cooking, and it wasn't until about 5 minutes ago that I realized today was Friday and I hadn't typed up a weekend post yet. One more week at home before getting back to the grind. I have some plans with friends next week, but I imagine it will be more of the same for the most part: reading, watching TV, hanging out with my husband and cats. Basically what a holiday break should be. I did get some gift cards for Christmas, including two for Barnes and Noble, so I will definitely be doing some shopping as early as tomorrow.


Blog and reading
: I posted both a
TTT
and a
WoW
this week. I finished reading
Eligible
late last night and loved it. I'm so drawn to Curtis Sittenfeld's style of writing (
Prep
is one of my all-time favorite novels). She did an awesome job of making a
Pride and Prejudice
retelling that was at once familiar and fresh. I definitely plan on writing up a review some time this coming week. I was hoping this break was going to make me want to write more for the blog, but that really hasn't been the case. I've been sooooo lazy, but it has been awesome so I'm not going to be hard on myself for it. I haven't decided what I'm going to read next. I read the first chapter of about 5 different books this afternoon, but nothing really caught my attention. I'm sure I'll settle on something tonight or tomorrow.
Eligible
was over 500 pages and while I really did enjoy it, I always have a hard time getting into a new book after spending that much time with something.
New Books
: I've a decent haul to share with you today. So without further ado, I hope you all had a merry Christmas (or whatever holiday you personally celebrate) and that your weekends are full of fabulousness.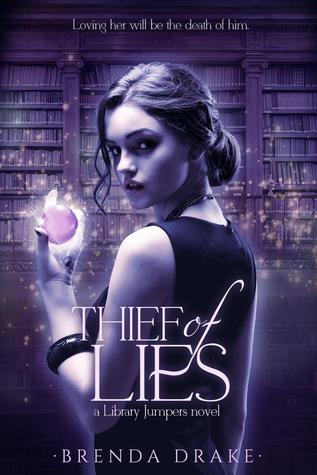 A girl who is supposed to inherit the magic of the queen when she dies doesn't, so she flees. It sounds interesting, but I have to admit that I'm incredibly wary of starting too many series in 2016. Has anybody read this one yet?
I'm not exactly sure what this is about, but I know that the characters are able to jump in and out of famous libraries around the world which sounds amazing.
This is a novel about the Bronte sisters. I've read one not-so-great review about this one, by a trusted reviewer, but I do plan to still give it a try.
Navel Gazing: True Tales About Bodies, Mostly Mine
by Michael Ian Black
I absolutely love Michael Ian Black. I think he is hilarious, and sincerely wish more people knew about him. I'm excited to read this one...but I hope my library purchases the audio.
The Past
by Tessa Hadly
This adult novel follows siblings who are spending time at the summer house they may need to sell. This is a premise that has been done, but one that I'm drawn to regardless. I love this cover, too.
Once Upon a Kiss
by Robin Palmer
This follows a 16 year-old in 1986 who after a choking incident wakes up in the year 2016 where she is now the most popular girl in school. It sounds very 13 Going on 30 without the age change, but very fun.
Well that's it for me this week. Feel free to leave a link to whatever weekend post you do (Stacking the Shelves, In My Mailbox, etc). I love to see what books people have recently snagged and especially enjoy hearing about my fellow bloggers' weeks. I hope you are all having a fabulous weekend!