Weekly Rewind
The new books on my shelves and my week in a nutshell.
Throughout my student teaching semester I was using my weekend post as a way to let people know what's going on in my life, so I've decided to rename my weekend post because this feature is more personal than just what books I've received. The Weekly Rewind will be about what's going on with me and my blog, as well as about the books I've added to my shelves.
Life
: So I live in the DC area right now. If you live anywhere in the US, you have probably heard about the winter storm that is about to hit us, and it is freaking insane around here. My school district called for a snow day right after school yesterday (I'm not going to lie: the unadulterated joy I felt as a student on snow days only slightly surpassed my joy as a teacher. Lol). This morning I checked to see if the library was open because I knew I had some items to pick up and had some stuff I wanted to return. I saw it was closing at 12, so decided to swing by there and then get some gas before putting my car in the garage for the next few days (I usually park on the street, but my awesome roommate moved some stuff in the garage so both our cars could fit). Outside was pandemonium. The library was insane. All of my people were like: Must stock up on books and movies!! There were lines for the self check-out! Starbucks was, like, nope. I walked in and right back out. The first gas station I went to was OUT OF GAS. This is all before a single snow flake had even falling from the sky! The next gas station had lines for each pump (but at least they had gas). After getting gas, I definitely had enough. I was thinking about getting a case of water from the grocery store (I went to a Walmart yesterday and they were sold out), but decided to just say screw it. We filled up water bottles and I was able to snag individual bottles of Smart Water yesterday. We filled up the hallway bathtub with water in case we need to flush toilets. It is seriously insanity. I'm typing this up in the early afternoon just in case my power goes out. Right now, I'm under a blanket with a space heater running while the first few flakes start to fall. So, yeah, while I'm sure I'm going to be fine (I grew up in WY after all), please keep me in your thoughts anyway.
Blog and reading
: Despite having an extremely easy week (Monday off for MLK, 2 hour delay Tuesday, off today), my energy level for writing was pretty low. I did post a
WoW
this week for a YA mystery that looks amazing. I'm currently in the middle of a handful of books. Book clubs started for my students this week (once a quarter I give my students 5 books to choose from and then put them in groups where they silently read the book of their choice--I try to give them their first or second choice book--and then they have book discussions and have a final group project). I try to read at least 2 of their options so I can talk to them about it, so right now I'm reading
The Lions of Little Rock
and just picked up
Wonder
on audio. For me, I'm reading
Carrie Pilby
which is a book I read back in 2003 when I gobbled up all the Red Dress Ink books, but wanted to reread when I heard they were filming a movie. I'm also reading
American Housewife
which is a collection of short stories.
New Books: I have a small pile to share with you today. So without further ado, I hope you are all having fabulous weekends. For my fellow Northeasterners: please stay warm and safe!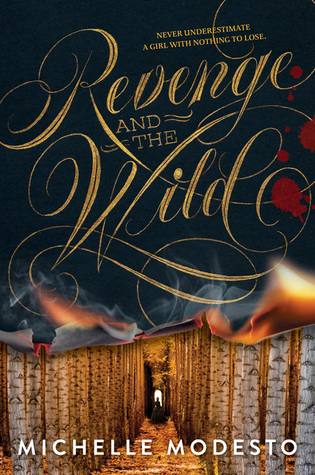 Various refugees find their lives converging as WWII comes to an end. It sounds intriguing.
I couldn't help but snag this one even though I don't really like westerns OR paranormals. We'll see...
A(nother) reimagining of Neverland.
So this is blend of 1920s gangsters and magic. If done well, this could be amazing.
What I snagged from the library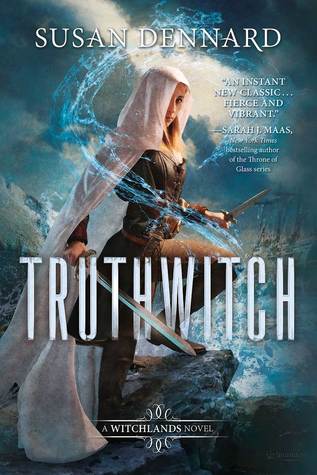 Books:
The hype over this has me beyond weary.
First off: I love this cover. I'm roughly a third of the way through this. Like all short story collections, some stories have been more successful than others, but I am enjoying the collection.
I read this years ago, but don't really remember it.
Movie:
Mission Impossible: Rouge Nation
I like these movies--even though they are totally silly and I don't know if we really need 5 (or 6?) of them.


Announcement:
I debated doing this last week...and the week before that...so I'm just going to do it because it is noon on Saturday. If you have a weekend post that you would like to link up, please do so. I don't care what the title of your post is or what format you use. My Weekly Rewind posts are one of the only posts that I write every single week, and it bums me out when there is nowhere to link it, or when I spend all day (I mean I do other stuff, too) waiting to see if a link is available. So I'm going to start having a linky tool for those who like to post a link at midnight (est) and then forget about it for the rest of the weekend. Again, you don't need to call your weekend post the Weekly Rewind to use this link, and I don't care if you link to 15 other weekend posts. It would be awesome if you followed me via Bloglovin', but it's not necessary (if you do, though, please let me know in the comments because I do like to follow back). So, yeah, here's a linky. Hope you are having fabulous weekends!