Weekly Rewind
The new books on my shelves and my week in a nutshell.
Since I started this blog I've participated in Stacking the Shelves, which is a weekly feature hosted by Tynga's Reviews, and I'm going to continue linking to that meme. Throughout my student teaching semester I was using my weekend post as a way to let people know what's going on in my life, so I've decided to rename my weekend post because this feature is more personal than just what books I've received. The Weekly Rewind will be about what's going on with me and my blog, as well as about the books I've added to my shelves.
Life: So here's a thing about me--if I'm off for any real length of time (and even a weekend can be enough), I will automatically revert to my natural nocturnal state. So with two weeks off, I started going to bed later and later, and sleeping in later and later...which made it SO very hard to get up on Monday morning. So hard. Like there may have been a few tears when my alarm went off (ok, not really, but man did I feel like breaking down). This whole week has been tough sleep wise. No matter how tired I was, each night I was wide awake at 11 which is my weeknight bedtime. I have to say though, even though I was in zombie teacher mode all week, it still flew by. I can't believe it is Friday. My students are working independently on researching/presenting, so besides a couple of mini-lessons here and there, I barely had to lecture at all this week.
I'm staying in VA this weekend. I was just home for break and have a three-day weekend next weekend, so it seemed silly to make that drive this weekend. Honestly, I'm so tired anyway, that I'm relishing the idea of just sleeping and reading all weekend.
Blog and reading: I actually posted a review this week...on my book blog. It's for the book This is Where it Ends which is a book about a school shooting. As a teacher, this is obviously a hard subject for me to read about (not to be a douchebag, I doubt this is an easy subject for anybody to read about), but this book just wasn't nearly as insightful as I was hoping it would be. I also posted a
WoW.
I'm currently reading
Passenger, Dumplin',
and
Troublemaker
. I'm currently listening to
The Girl on the Train.
New books: I've got some pretties to share with you this week. So without further ado, I hope you are all having fabulous weekends!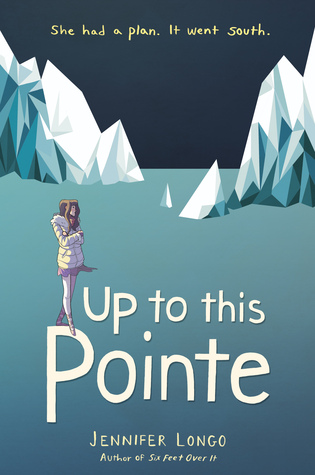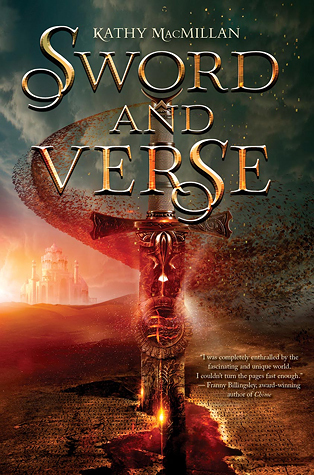 I love books about ballerinas. I just do. This one also has a trip to Antarctica in it. How could I say no to that?
This is about a girl who sees everything as colors (things like numbers). This also has some kind of crime solving. It sounds interesting...but it also sounds like it could veer into unbelievable territory easily.
Yet another series about some kingdom where a girl does something. Has anybody read this one yet?
This is about revenge set at a private school. How have I not read this already?
I remember reading positive reviews for this book about a girl having visions about missing girls, but just never got around to it.
I've read this book about classmates who all develop the ability to hear people's thoughts after they get a flu shot. I love this author's work, and this was no exception.
What I snagged from the library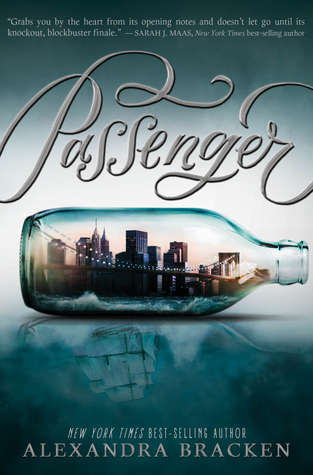 This came in for me the day it was released--which is awesome. I have to admit that it is starting pretty slow, and I haven't gotten too far into it yet, but I definitely plan on spending some time with it this weekend.
I find Scientology so weird. I'm sorry. To each their own, for real, but I just find the whole thing so bizarre. I like Leah Remini and am excited to learn more about her experience breaking away from the church.
Audio:
The Girl on the Train
by Paula Hawkins
I had snagged this book from the library the week it came out last year, but this last time last year I was drowning in life as a first-year teacher and just couldn't do it. I started the audio for this a couple of days ago and ended up going to the library after school today so I could continue reading it over the weekend. Lol. I just don't think I can make it to Monday to continue listening to this (I don't plan on being in my car much this weekend).
Movie:
Pan
I know this got dismal reviews...although I haven't read any of them, but I'm excited to watch this anyway and will definitely be doing that this weekend.
Well that's it for me this week. Feel free to leave a link to whatever weekend post you do (Stacking the Shelves, In My Mailbox, etc). I love to see what books people have recently snagged and especially enjoy hearing about my fellow bloggers' weeks. I hope you are all having a fabulous weekend!