Weekly Rewind
The new books on my shelves and my week in a nutshell.
Throughout my student teaching semester I was using my weekend post as a way to let people know what's going on in my life, so I've decided to rename my weekend post because this feature is more personal than just what books I've received. The Weekly Rewind will be about what's going on with me and my blog, as well as about the books I've added to my shelves.
Life: I've made it out of the last full week of school alive--barely. I decided to do this Choose Your Own Adventure unit for the last week (I think I might have talked about it last week). Instead of doing books, though, they created Google Slides (Powerpoints), where the choices were links to different slides instead of turning the page to 19 for this choice and 40 for that one, etc. It worked out very well. They had a couple of days to plan, a couple of days to create the slides, and then today they got to go into our Google Classroom and do their classmates "adventures." It kept them busy and engaged. It's definitely going to be my go-to unit for the last week of school from here on out. It's hard to something that they care about when they know that grading and testing are over. Now I just have to get through one more full day with my regular classes and then Tuesday is field day. Then just two in-service days and I'll be done for the summer. So close. So very, very close.
This weekend will be spent packing up my rental place. I've gotten a decent head start with most of my clothes and books packed up. I still need to do the bathroom and dresser drawers, and my car desperately needs cleaned out. I can't wait to be home for the summer (at least). My husband will be here on Wednesday to help move me back up. Yay!!!
Blog and reading: A WoW this week. I'm reading As I Descended because I just couldn't wait to start it. It is amazing so far. I'm about 60% of the way in and it is so good. I don't get spooked easily. I've never shied away from watching scary movies alone, for instance, and it takes quite a lot to scare me. I woke up in the middle of the night two nights ago after reading until midnight because I could have sworn that somebody/thing was whispering in my ear. I wouldn't call the book straight-out scary, but it is definitely dark. I'm also reading The Long Game which is the sequel to The Fixer. I've only read the first couple of chapters, but it is exactly what I was expecting it to be. Finally, I'm listening to American Girls which is pretty fascinating. I had an arc of the book, but I just couldn't find the time to get to it. I tend to enjoy listening to nonfiction more than fiction, anyway, so it's been perfect.
New Books: I have a small handful of lovelies to share with you this week. So without further ado, I hope you are all having fabulous weekends!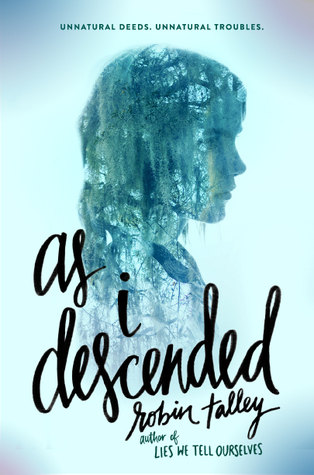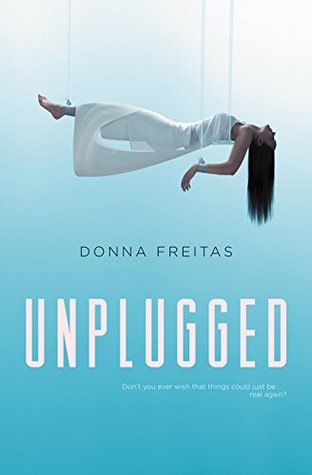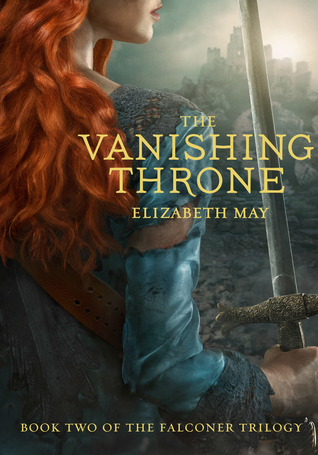 This is a YA retelling of Macbeth with two teen lesbians in the roles of Macbeth and Lady Macbeth set at a boarding school. And it is so, so good.
Another Peter Pan retelling. Anybody read this one yet?
Per GR is book is about a: "
Humanity is split into the App World and the Real World—an extravagant virtual world for the wealthy and a dying physical world for the poor..." which sound intriguing.
When I snagged this a while back I had every intention of reading The Falconer before its release date. That hasn't happened, but I do plan on reading it, and this, this summer. So obsessed with the cover model's hair. It makes me miss my red so much.
What I snagged from the library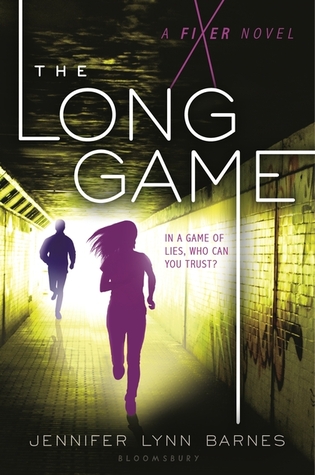 Book:
I really enjoyed The Fixer last summer and am excited for this sequel.
This book is fascinating. It makes me so happy to have grown up in a time (way) before social media. It also makes me so sad when they are talking about girls as young as middle school getting messages from boys to: send nudes. I teach middle school and the fact that my students are dealing are will have to deal with this shit in just a couple of short years depresses me so, so much.
Movie:
Deadpool
Even though I have an extremely busy weekend of packing ahead of me, I will definitely be making time for this one.
Well that's it for me this week. Feel free to leave a link to whatever weekend post you do (Stacking the Shelves, In My Mailbox, etc). I love to see what books people have recently snagged and especially enjoy hearing about my fellow bloggers' weeks. I hope you are all having a fabulous weekend!