Waiting on Wednesday
is a weekly event hosted by Breaking the Spine that spotlights upcoming releases we are eagerly anticipating. Click the link to see the original post plus a whole slew of links to other blogs. After you read this one, of course

.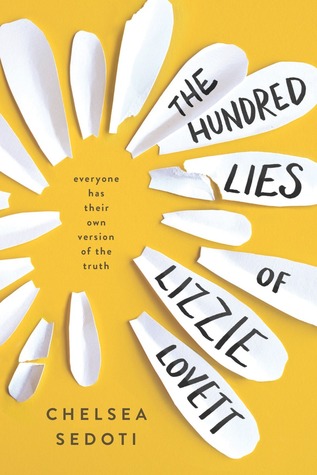 The Hundred Lies of Lizzie Lovett
Author: Chelsea Sedoti
Publisher: Sourcebooks
Release Date: January 23, 2017
Synopsis from
Goodreads:
The Hundred Lies of Lizzie Lovett, is a darkly comedic mystery featuring a teenage girl and the disappearance of a classmate.
A teenage misfit named Hawthorn Creely inserts herself in the investigation of missing person Lizzie Lovett, who disappeared mysteriously while camping with her boyfriend. Hawthorn doesn't mean to interfere, but she has a pretty crazy theory about what happened to Lizzie. In order to prove it, she decides to immerse herself in Lizzie's life. That includes taking her job... and her boyfriend. It's a huge risk — but it's just what Hawthorn needs to find her own place in the world.
Why I'm Excited:
If you follow me at all, you know that I cannot get enough of YA mystery. Add the words "darkly comedic", and you'll definitely get my attention. The cover is a bit bland, but I don't hate it. I'll definitely be keeping my eyes open for this one.
What are you waiting for on this Wednesday? Link me up!
Hey lovely GFC and new followers, please follow me by Bloglovin. (I like to follow back, so please let me know if you're a new follower--and leave a link!) Thank you!!!