Weekly Rewind
The new books on my shelves and my week in a nutshell.
Since I started this blog I've participated in Stacking the Shelves, which is a weekly feature hosted by Tynga's Reviews,

and

I'm going to continue linking to that meme. Throughout my student teaching semester I was using my weekend post as a way to let people know what's going on in my life, so I've decided to rename my weekend post because this feature is more personal than just what books I've received. The Weekly Rewind will be about what's going on with me and my blog, as well as about the books I've added to my shelves.
Life: Not a whole lot to report today. I'm thankful that this is a 3 day weekend as I have a TON of grading I need to do. I had my last observation this week which ended up being very positive. It's nice to know that they are happy with what I am doing in the classroom. I'm four weeks away from my next trip home. My birthday is in three, but I decided it would be better to go over President's Day weekend when I could have an extra day--that way I'll get a five day break instead of a four by taking two days off.
On the blog front, I wrote my first review in months this week--for the book I Was Here if you were curious. I have to admit that it gave me a great sense of self-satisfaction. I've been reading a lot more lately. I'm still doing that thing where I pick up a book even when I'm halfway through a different one (or four) so that I'm not really finishing anything, lol. However, I have been reading way more lately which is awesome.
New Books: Despite my (not very good) attempt to censor myself, 2015 is already filled with more books than I know I will read, but they all look so good! At least books aren't a bad vice. I am excited for the books I'm sharing today, so without further adieu, I hope you are all having fabulous weekends (especially if you get Monday off)!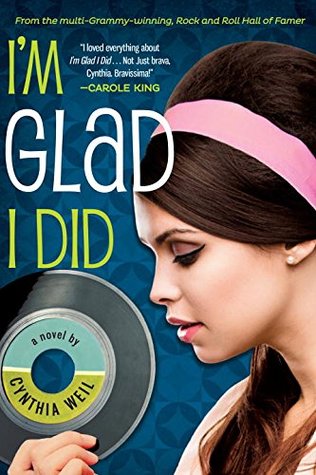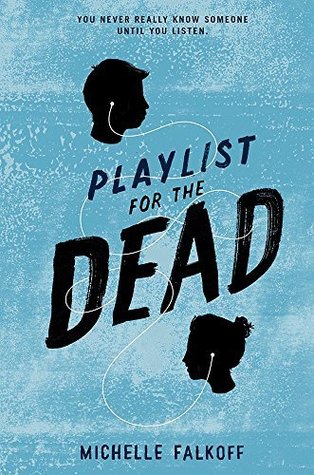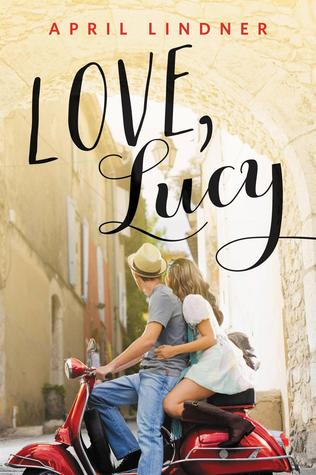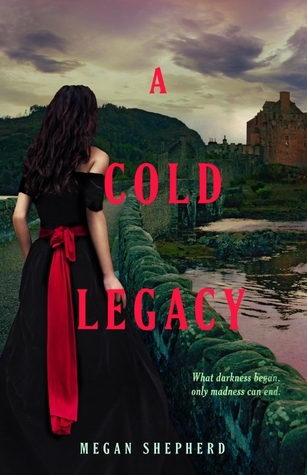 The sequel to The Lonely Hearts Club, Ms. Eulberg's debut from five years ago. I've been rereading LHC in preparation. It's pretty cute, fluffy and inconsequential, but cute.
I'm Glad I Did

by Cynthia Weil
I'll be honest--I don't know who Cynthia Weil is even though she is apparently in the Rock 'n Roll Hall of Fame. Regardless, this novel about a song writer in the 1960s sounds pretty fun.
Geek Girl

by Holly Smale
This is finally getting a US release. The series is already up to, like, four books in its home country. I've read a bit of it, it's pretty cute.
Playlist for the Dead

by Michelle Falkoff
A boy tries to understand his friend's suicide through the play-list he left behind. I JUST read another novel dealing with suicide, so it will probably be awhile before I pick this one up.
Love, Lucy
by April Lindner
A European romance. Looks pretty cute.
A Cold Legacy
by Megan Sheperd
So, yeah, this is the third book in a series I haven't read yet. I do this to myself sometimes.
What I snagged from the library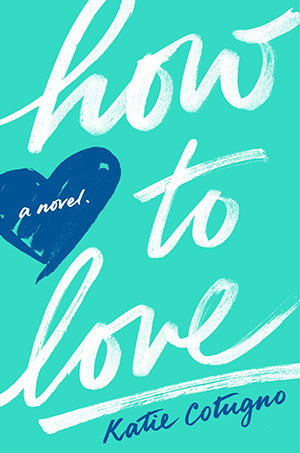 Book:
This is one of those books that I meant to read, and meant to read, but just never got around to. I'm looking forward to actually getting to this one.
Movie:
What If
I'll watch pretty much anything with Daniel Radcliffe.
Well that's it for me this week. Feel free to leave a link to whatever weekend post you do (Stacking the Shelves, In My Mailbox, etc). I love to see what books people have recently snagged and especially enjoy hearing about my fellow bloggers' weeks. I hope you are all having a fabulous weekend!