Weekly Rewind
The new books on my shelves and my week in a nutshell.
Since I started this blog I've participated in Stacking the Shelves, which is a weekly feature hosted by Tynga's Reviews, and I'm going to continue linking to that meme. Throughout my student teaching semester I was using my weekend post as a way to let people know what's going on in my life, so I've decided to rename my weekend post because this feature is more personal than just what books I've received. The Weekly Rewind will be about what's going on with me and my blog, as well as about the books I've added to my shelves.
Life: Man am I glad this week is over. The students at my school are all so restless right now. The weather got really nice this week and spring break is right around the corner. Trying to teach them is like trying to herd hamsters. The veteran teachers I've talked to told me the third quarter is always the hardest. There are no real breaks and everyone is restless. Including me! I cannot wait to be home for a full week. I was just there three weeks ago, but I'm missing my husband so badly. We only have three more months to go. I know it will go by quickly, but this week was rough and not having him with me just makes the bad days even more pronounced (and the good ones not nearly as meaningful). Yikes! I'm in a mood apparently. Moving on...
Blog: I got a review for

Vanishing Girls up this week and did posts for both TTT and WoW. I had planned on getting a movie review up, as well, but I was just too tired to write these past couple of days. Hopefully this weekend I can draft something up.
New books: I'm so excited for the books I'm going to share today. So without further adieu, I hope you are all having fabulous weekends!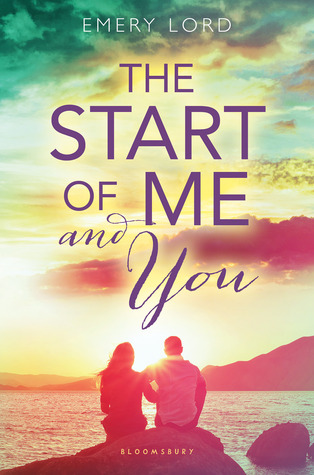 Even though I recently bought a copy of Open Road Summer (and checked it out from the library a couple of times before I bought it), I still haven't read it. (I know. I know.) Regardless, I am super excited that I snagged this book. I love that cover and it sounds very sweet.
I'm going to guess that whatever is waiting in the woods isn't good. I adore this cover and hope what's inside is as creepy as it is.
Per GR: "This book focuses on girls and girlhoods, texts for and about girls, and the cultural contexts that shape girls' experience. It brings together scholars from girls' studies and children's literature, fields that have traditionally conducted their research separately, and the collaboration showcases the breadth and complexity of girl-related studies." I love a good non-fiction book every once in awhile, especially those that look at teen psychology.
Fucking finally. Mine.
What I snagged from the library
Books:
Compulsion by Martina Boone
I've heard good things about this and that might be my favorite cover ever. I seriously love it.
Audio:
I'm currently listening to the second book, but I'll be starting this one this week. I'm enjoying the series, but I have to admit that the love triangle is driving me crazy. I hate it when it is so obvious who the girl is going to choose. It's like, why even bother with the charade? Triangle aside, I do like the story.
Movies (Why do they always come in at once?!):
Wish I Was Here starring Zac Braff
I adored Garden State. Adored. I'm a bit nervous to watch this one, but I hope I love it.
St. Vincent starring Bill Murray and Melissa McCarthy
Um, starring Bill Murray and Melissa McCarthy. Is there really anything else to say?
The Skeleton Twins starring Kristen Wiig and Bill Hader
I love that these two made a more serious film. I'm sure there will be some funny parts, but I'm looking forward to seeing them act.
Well that's it for me this week. Feel free to leave a link to whatever weekend post you do (Stacking the Shelves, In My Mailbox, etc). I love to see what books people have recently snagged and especially enjoy hearing about my fellow bloggers' weeks. I hope you are all having a fabulous weekend!